Samsung Unveils A Four-In-One Washing Machine
It comprises of two top loaders and two front loaders.
Samsung has introduced a laundry system that comprises of two wash and two dry tubs. It looks as if someone has duct-taped two washing machines. Within the two machines, each distinct laundry compartment is meant for different needs. The FlexWash front-loader is equipped with five cubic feet of capacity to handle normal or bulk loads. The FlexWash top-loader, on the other hand, is built to wash smaller loads separately from the main load. Users can operate both washers at the same time with different settings. For the drying part, FlexDry has the ability to tackle large laundry loads with the added flexibility to dry. There's even a separate rack zone for delicate clothes. It can also regulate the dryer compartment temperature between room temperature to 95 degrees Fahrenheit depending on the type of fabric.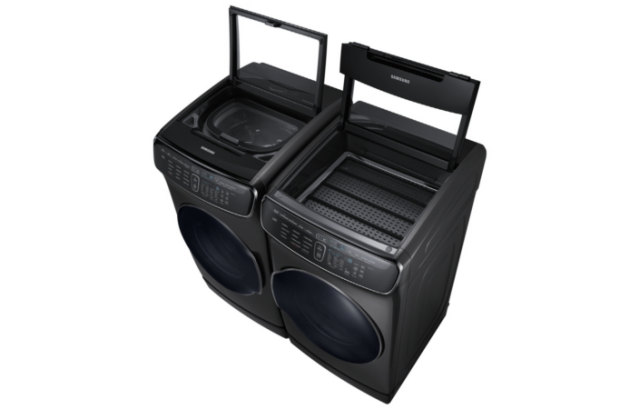 Samsung claims that as per its survey, 87 percent of US consumers sort their laundry into lights and darks, different fabric types, and the dirtiness. It also claims that 70 percent of consumers surveyed run two or more back-to-back washes. So to save the time, Samsung wants to buy this machine with two washers and two dryers. Samsung FlexWash + FlexDry are IoT-enabled. In simple words, you can control the machine from your smartphone.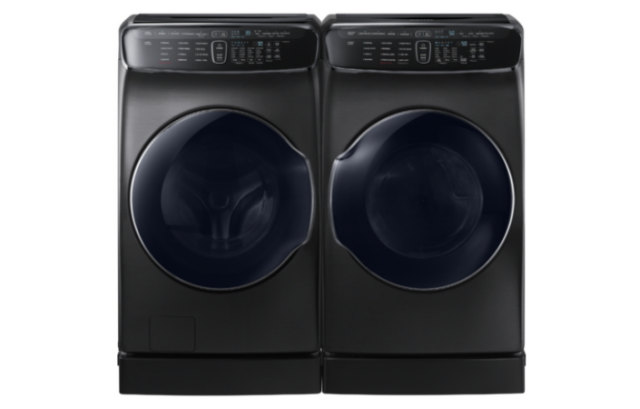 As of this writing, Samsung hasn't shed any light on this machine's pricing. What we do know however is that the FlexWash + FlexDry will be showcased at the CES 2016.
TAGS: Samsung