Microsoft Surface Pro 5 May Soon Be Launched
According to a report, the upcoming Surface Pro may feature an UHD 4K display and come with magnetic charging stylus.
Recent rumours hint at a new Microsoft Surface Pro tablet being developed by the company, which may be launched sometime during the first quarter of this year.
The new Surface Pro 5 hybrid tablet may sport an UHD 4K display and magnetic charging stylus, according to a recent report published on DigiTimes, citing another news report published in Economic Daily News (EDN).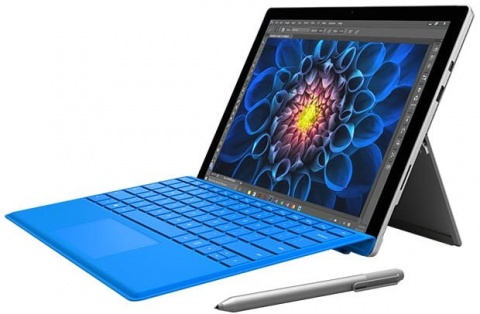 Also, DigiTimes claims that the new Surface Pro 5 may be manufactured by Pegatron Technologies, though the report even adds that it is not yet confirmed.
To recall, the rumours about Surface Pro 5 were also reported almost a month back, and according to those rumours, the launch was suggested to be held sometime during Spring.
However, HotHardware.com mentions that the latest rumour about Surface Pro 5 has been leaked by the tablet's manufacturing partners.
Having said this, it is also expected that the upcoming Surface Pro may feature Intel Kaby Lake processors, while we may also see USB Type C and Thunderbolt 3 ports, along with SSDs of at least 512 GB capacities.
TAGS: Microsoft