Twitter May Soon Allow You To Edit Tweets
Though Twitter CEO Dorsey has confirmed the feature, he has also brought in light upon complications that may occur with it.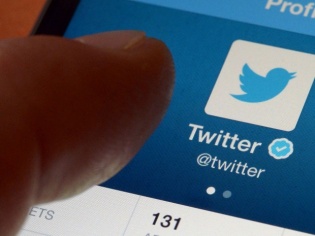 Once you tweet something, you pretty much cannot edit it, unless you actually delete it and send out another tweet. But, fret not. Twitter CEO Jack Dorsey has recently confirmed that Twitter users may soon see the editing feature.
BGR mentions about a report published on the Variety on Thursday, which states that Dorsey made the annoucement during an impromptu public town hall. At the town hall, gathered were, Twitter users who were invited to give feedback on how to improve the service, adds the report.
Adding further on to this, Dorsey also asked a couple of users over tweet, what changes would they want to be made in Twitter as part of 2017.
The original tweet reads like this: "Following the footsteps of Brian Chesky: what's the most important thing you want to see Twitter improve or create in 2017? #Twitter2017." And the most repeated requests were made to add edit function, which until now, is missing.
However, the report also states that Dorsey argued during the town hall, that editing tweets would actually lead to a more complicated solution, as users can make multiple edits as time passes, thereby changing the original meaning of the tweet itself. Apparently, Dorsey also hinted towards a time-limited window that allows users to rectify any typos that might have occurred while tweeting.
What ever it may be, we feel, editing tweets is a great feature, but also, some complications as mentioned by Dorsey should be kept in mind while bringing up the feature. With that said, let us wait and watch what Twitter has for us in 2017.
TAGS: Twitter