Samsung May Be Working On A Foldable Smartwatch
The company has filed patents for two smartwatches; one being a foldable slap-on bracelet type device.
Smartwatches with foldable display - isn't it futuristic? Well, we don't think so. A couple of recent patent filings hint at such designs, being developed by Samsung.
According to Patently Mobile, two designs have been filed by Samsung: one may be a more sport and fitness oriented smartwatch while another seems to be sporting a foldable display. According to the patent images, we can see that the foldable smartwatch may be a slap-on bracelet.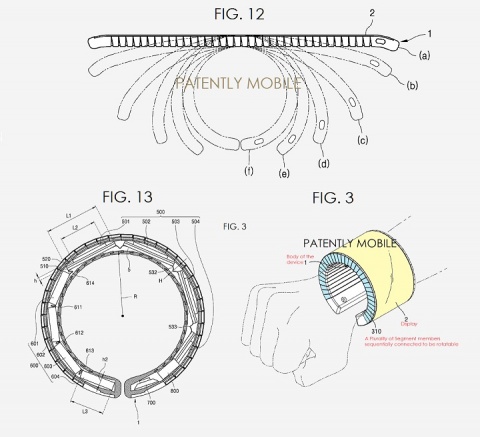 Speaking about the second smartwatch patent, it hints at a very interesting strap, and as we can in the images, users can shift the position of the wearable. It seems to be more interactive in nature.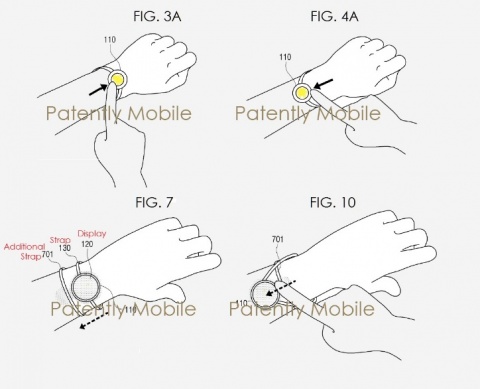 Some images also suggest two straps for the second smartwatches, while also the company is trying to illustrate a couple of scenarios where it can be useful.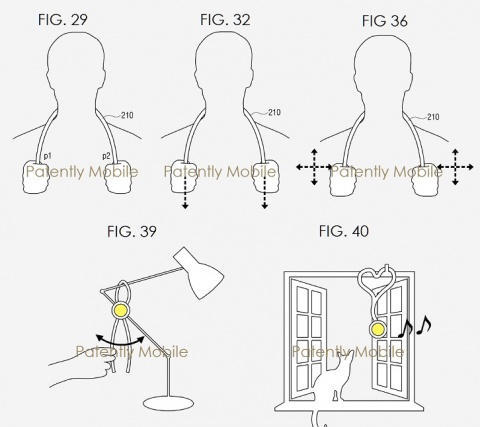 Having said this, we have been seeing Samsung filing patent applications for various foldable and bendable technologies, including a bendable smartphone that we reported a few weeks back. We may have to wait and watch as to when would the company actually roll out one of these smartwatches into the market. The clock is ticking.
TAGS: Samsung