Amazon Extends Its Grocery Services To Eight Indian Cities | TechTree.com
Amazon Extends Its Grocery Services To Eight Indian Cities
Amazon India's pantry service is now available in Delhi, Faridabad, Gurgaon, Mumbai, Mysore, and Pune.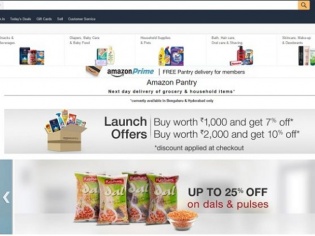 Amazon India took it's household and grocery delivery services into city circles. The service started off with Hyderabad and Bangalore, has now gone live in Delhi, Mumbai, Faridabad, Gurgaon, Mysore, and Pune. Dubbed as Amazon Pantry, the service allows customers to choose around 5000 daily essentials on Amazon's roster. Customers have to fill up the boxes, whose weight limit is 15 kgs in total. There are categories to choose from such as Breakfast Store, Party Supplies, Beauty Regimen, and Continental Food.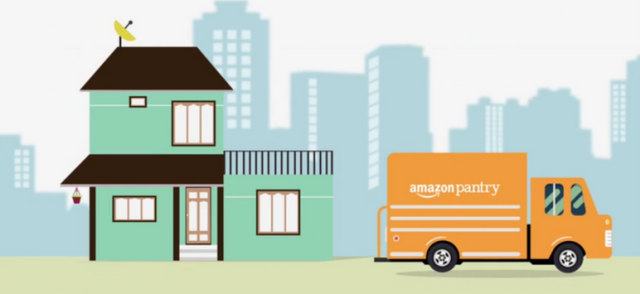 Customers can create their shopping cart which will be filled with the products, up to 15 kg in weight. As and when the products are loaded, there will be an indicator to show how much space and weight they have left over in their Amazon Pantry Box. Delivery charges have been set at Rs 49, but as an introductory offer you can avail it for Rs 20. Prime Customers get the service for free.

The grocery selection will be specific to the cities. This will include essentials and supplies, including brands specific for relevant cities across categories such as snacks, biscuits, detergents, shampoo, etc. The orders are shipped in specific pantry boxes connected to Amazon warehouses located near cities, so that the 'next-day' delivery is possible.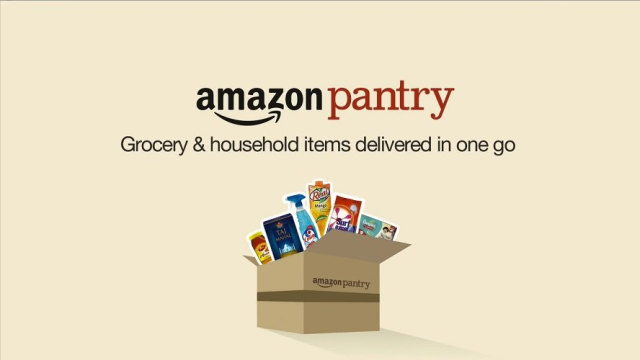 Saurabh Shrivastava, the director of category management, FMCG at Amazon India, mentioned, "After the success witnessed in Hyderabad and Bangalore, we are now expanding our Amazon Pantry services across 6 more cities for our customers. Amazon Pantry makes it convenient for customers to shop for grocery and household products as it saves time spent in travel, parking, queuing and lugging heavy bags from a store to the car and from there to a customer's home. We are optimistic about delighting our customers in these cities with the convenience, ease and the fast delivery that Amazon Pantry offers."
TAGS: Amazon India, Amazon Prime, Online Shopping