Opera 42 Brings Currency Converter Tool Built Inside The Browser | TechTree.com
Opera 42 Brings Currency Converter Tool Built Inside The Browser
The new updated desktop browser also comes with further improvements in startup times and news feed discovery.
Internet Browser Opera has recently launched a new updated version of the popular browser Opera, on all operating systems including Windows, Mac, and Linux.
Being called as Opera 42, the new stable desktop version of the browser comes with a couple of interesting features, and one of them is the built-in currency convertor tool. This tool makes it very easy for users to convert a sum of amount in some other foreign currency, and the best part is - they don't have to open a new tab for this, and visit a portal like xe.com or even do a Google Search on this.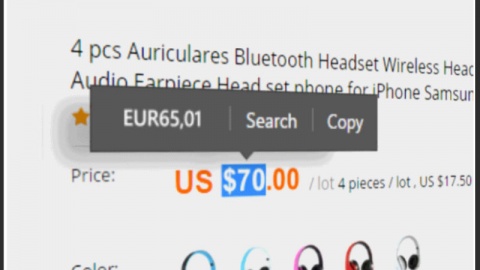 Now, with Opera 42, users can simply select the amount on the webpage, and immediately a pop-up will be displayed showing the conversion to a pre-selected currency. However, you can change it anytime. As of now, it is being said Opera 42 support 32 major currencies.
If you do not like this feature, you can as always disable it by heading over to Settings > Browser > User Interface.
Along with this, Opera 42 also brings further improvements on the lines of startup times, news feed discovery, and push notifications support.
TAGS: Opera Browser