The Grand Tour Becomes The Most Pirated Show Ever | TechTree.com
The Grand Tour Becomes The Most Pirated Show Ever
The motoring show overtakes HBO's blockbuster Game Of Thrones.
Last year, motoring show Top Gear's Jeremy Clarkson, Richard Hammond, and James May left BBC over differences. This prompted BBC to hire British presenter Chris Evans to host Top Gear. After a disastrous season, the TV channel decided to fire him.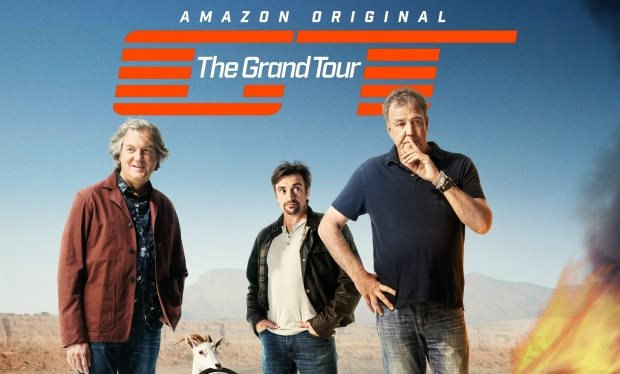 Meanwhile, the original Top Gear trio found a new home at Amazon, which is willing splurge $160 million on a new motoring series The Grand Tour. While the original Top Gear series has been panned by the critics and fans alike, its spiritual successes Amazon's Grand Tour is off to a great start. While illegal downloads don't help the produces recover money, it is a good indicator to gauge the show's success. Since it was aired on November 18, The Grand Tour's first episode has been downloaded 7.9 million times from torrents. To put things in perspective, it has already broken the previous record held by HBO's blockbuster series Game of Thrones.



The e-commerce giant Amazon has created this show exclusive for its video streaming service Prime. While it hasn't shared the viewer ship numbers through its service, it is calling The Grand Tour "biggest show premier" on Prime ever. According to the analysts, due to the piracy, Amazon may have lost revenue of around at least 3.2 million pounds in the UK. Since the Amazon prime Video service hasn't launched in India yet, if you wish to watch The Grand Tour, you have no option but to download it illegally from websites such as ThePirateBay.org.



TAGS: Amazon Prime