Upcoming Apple Watch May Come With A Round Dial | TechTree.com
Upcoming Apple Watch May Come With A Round Dial
The smartwatch always stuck to its square design, while most other Android watches already have a round dial.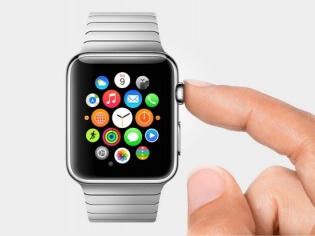 We've all known Apple Watch with a square design. But, have you ever imagined it with a circular design, pretty much like a Samsung Gear S2 or S3? Well, that seems to be the latest trend for the Cupertino tech giant.
A recent report from Apple Insider speaks about an Apple patent filing published on Thursday, which hints at a circular dial, rather than its usual square display.
It is being said that the patent application is titled as "Electronic device having display with curved edges" and the designs submitted over there gives a pretty decent view of the possible design of the circular dial.
While Apple has always, so far, stuck to its square design, we have seen circular dial in smartwatch more often than we can imagine.
Starting from Moto 360, every smartwatch that runs on Android, including watches from Huawei, Timex, and Fossil, we have seen circular dials all the way (except the likes of Sony and Pebble).
On a concluding note, though the apple patent suggests at a circular dial, we may not likely see it in 2017. Else, as we know, all patents may not be actually implemented at all! However, only time can tell us.

TAGS: Apple Watch