New Samsung Gear S3 Smartwatch May Come To India In Jan 2017 | TechTree.com
New Samsung Gear S3 Smartwatch May Come To India In Jan 2017
The new smartwatch is said to come with a cellular radio chip allowing users to connect with smartphones without any Bluetooth connection.
Do you remember the Gear S3 smartwatches by Samsung that were unveiled during the IFA 2016 in September? Well, the latest news is that the smartwatch is expected to enter India soon, with the official launch announcement expected in Jan 2017.
While no exact date has been announced yet for the launch of Samsung Gear S3 smartwatches, Sammobile has recently claimed the possibilities of a January launch.
According to Sammobile, the company is expected to launch both Frontier and Classic variants of the upcoming smartwatch in India, while nothing has been outlined yet regarding its pricing.
Going by the IFA 2016 unveil, we know that the Frontier variant comes with a rugged look while the Classic variant comes with a more clean and refined outlook. But one thing for sure - these new watches are expected to come with large display screens (dials or faces) and come with manly looks.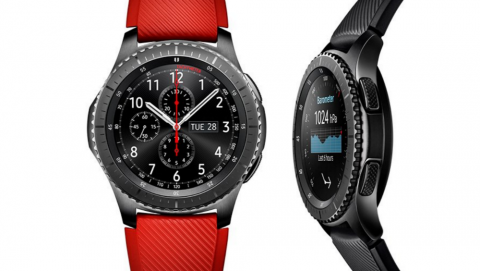 The Frontier variant of Gear S3 smartwatch is expected to come with a cellular radio chip that allows the watch to connect to 4G networks, reports Gadgets 360. This actually means that there is no necessity of connecting the smartwatch with your mobile via Bluetooth in order to make calls or browse the Internet. And, more interestingly, this feature is not yet available in its competitor, the Apple Watch Series 2.
However, you will have to wait for the company to actually announce the new smartwatch along with its official price tag.

TAGS: Samsung Gear S, Smartwatches