Apple And Android May Soon Take Over The Wearables Market | TechTree.com
Apple And Android May Soon Take Over The Wearables Market
Fitbit and Pebble are facing decline in sales, and as a result of financial crisis, Fitbit is expected to acquire Pebble, and shut it later on.
While acquisitions and mergers are pretty common in the technology industry, here's one that's definitely shocking. The Information recently reported that smart wearables maker Fitbit is almost closing the deal to purchase its competitor Pebble, and reportedly shut it off later. By doing this, the report also states that Fitbit will be gaining Pebble's Intellectual property and other assets.
As mentioned earlier, this may be pretty much shocking to you, especially if you are a frequent wearable user or if you depend completely on a fitness band. The possible reason for this acquisition and shutting down of Pebble over time is that Android Wear and Apple Watches are slowly taking over the wearables market.
While The Information has not mentioned any amount for the acquisition, Engadget has stated that an anonymous source indicates at a possible price of around 34 to 40 million USD, which according to the report, is barely sufficient to pay off Pebble's debts to suppliers.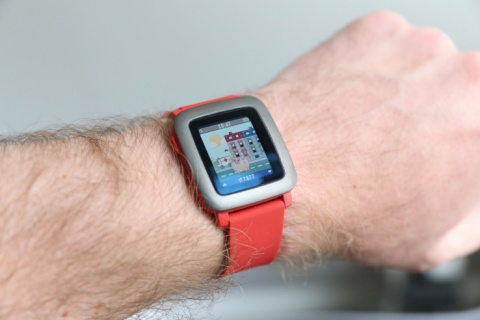 A recent reported from Research firm IDC clearly showcases a significant decline in the sale of smartwatches during the previous quarter, and it has been a difficult struggle for both Fitbit and Pebble, to sustain in the fitness band industry. However, there seems to be no official comment from any of Fitbit officials.
So, what is the future of a Pebble wearable user? Well, the more recent wearable by Pebble has been noted as a fitness tracker, more than a smartwatch, which in-fact seems to be pretty much in-line with Fitbit's line of products. Thus, though Pebble may soon disappear, the technology and intellectual properties stay in the hand of Fitbit. This can waive off the competition between both and may help Fitbit to fight hard in the wearables market.
On the other hand, TechCrunch claims that there are some analyst reports noting that the smartwatch sales are going down because of the declined initial consumer interest in wearable devices. However, on a concluding note, we can definitely see a bright ray of hope more towards Android Smartwatches and Apple Watches. Let's wait and watch.