New Smartphone With A Monstrous 10,900 mAh Battery | TechTree.com
New Smartphone With A Monstrous 10,900 mAh Battery
The smartphone's battery can definitely provide juice more than you expect. But, what about other specifications?
Most of you agree that a smartphone's battery has become one of the most critical part of the smartphone, as people become solely dependant on the smartphone's juice to make use of every other feature in it. However, not much has been advanced yet, apart from a few laboratory researches going on in distant places!
While manufacturers have been concentrating more on the smartphone's performance, camera, and display screen, the battery scenario somehow stays still. We also know the main reason for this - the competition to provide slim, sleek, and sexy smartphone that no one has ever manufactured.
Having said this, a new smartphone maker from China (and that's where all smartphone miracles happen) has recently unveiled a new smartphone dubbed as the YAAO 6000, that comes with a whopping 10,900 mAh battery. This is very much in contrast to the regular 3,000 mAh and 4,100 mAh batteries that we have seen even in the so-called flagship smartphones.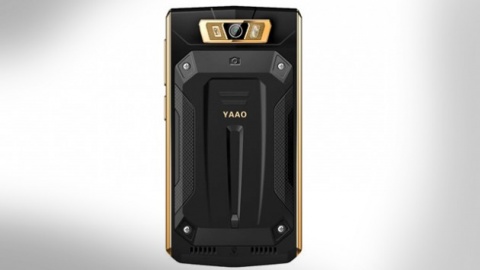 [Image via TrustedReivews.com]
However, this 10,900 mAh battery is definitely a game changer, considering that it is almost the same capacity of a pretty decent external power bank. As we speak about this, let's also admit that the smartphone doesn't look slim, sleek, and sexy; well, at least, according to the promotional renders that are making rounds on the Internet.
Apart from this, the smartphone doesn't seem to be much appealing. It comes with a MediaTek MT6735 quad core processor, 1 GB of RAM, 16 GB of ROM, 5.5 inch display screen, and a camera module that comes with a 13 MP sensor in the rear and 5 MP sensor on the front.
With this note, we are curious enough to know your take on this new smartphone with no decent specs, but a monstrous battery!