New Facebook Scam Exploits The Death Of Steve Jobs | TechTree.com
New Facebook Scam Exploits The Death Of Steve Jobs
Website makes fake claims to mislead FB users.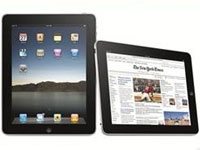 Security agency Trend Micro has reported a new scam, where a website is claiming that Apple is giving away 1000 iPads in memory of Steve Jobs. Of course, this information is fake. This shows how cybercriminals are delving to never before seen low levels to gain mileage even from the demise of the iconic Apple co-founder. This scam started appearing within hours of the announcement of Steve Jobs' death. Incidentally, this is not the first time that the death of a celebrity has been taken advantage of by cybercriminals. The death of singer Amy Winehouse has both been exploited in a similar manner, and so has the rumours of the death of Lady Gaga.

The site asks users to share the page to be eligible to receive an iPad for free. Since the offer is enticing, innocent and ignorant users fall prey. Once the users follow the instructions, they are directed to an ad site, while the link is posted on their Facebook wall in the background, unbeknownst to them.
Scammers earn money from the ads displayed every time a user clicks on the link in hope of a free iPad. Apple has never made any such offer. Unfortunately, people are still falling for this dubious scheme and the number of posts related to this scam is ever so increasing. This scam is working well as a chain because of the exposure it gets once a user unknowingly shares it.

Users are advised not to click on similar posts if they see them on FB. Access to the scamming website is now blocked by Web reputation technology. Users of Trend Micro Titanium Maximum Security will be able to view such FB posts as shown in the screenshots below.