Satya Nadella: Next Microsoft Phone Will Be The "Ultimate Mobile Device"
In an interview, Microsoft CEO stated that the company hasn't given up on the smartphone plans.
After writing-off Nokia acquisition, Microsoft has hardly announced any flagship smartphone. While it may seem that the Redmond-based company has given up on its smartphone dreams, that's apparently not the case. In an interview with Australian Financial Review, Microsoft's CEO, Satya Nadella stated that, "We will continue to be in the phone market not as defined by today's market leaders, but by what it is that we can uniquely do in what is the most ultimate mobile device".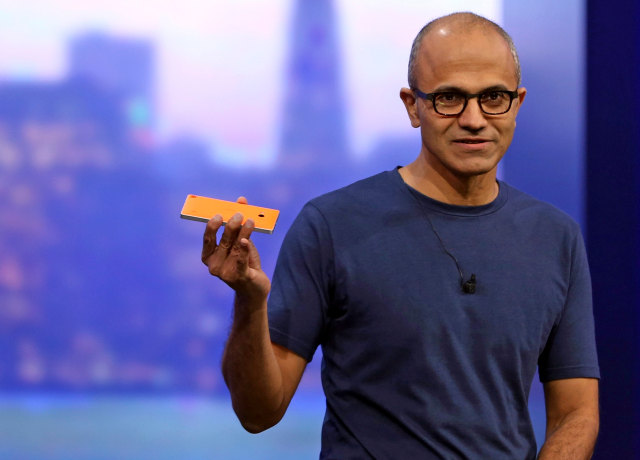 While Microsoft continues to develop the phone software, the report claims that the tech-giant would not launch a new device category without "bringing something different to the table". Nadella does not want to release phone only because others are doing it.

If Microsoft manages build a unique phone, there's a good chance that it will be launched under the Surface brand. So far, Microsoft has launched phones with not so competitive specs. Especially, when compared to the Android flagships, Lumia phones always came across as underpowered devices. It will be interesting to see if that will change under Nadella's leadership.
TAGS: Microsoft