Global Trade Body's Judge Recommends Ban On Xbox 360 In US | TechTree.com
Global Trade Body's Judge Recommends Ban On Xbox 360 In US
However, the ruling by an International Trade Commission (ITC) judge will most likely be vetoed to uphold consumer rights.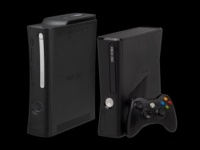 Earlier this month Motorola Mobility had successfully sued Microsoft and secured an injunction against the sales of the X360 console in Germany. Now, an International Trade Commission (ITC) judge has ruled against Microsoft and recommended for ban on imports and sales of its console in USA. This applies to the 4 GB and 250 GB versions of the X360 Slim console for employing the H.264 video codec, which has been patented by Motorola.
However, if you think that the ruling will make X360s vanish from store shelves, you're sorely mistaken. "Unlike judges at courts, ITC judges don't make the decisions: they merely recommend them. Their recommendations are very frequently not adopted by the Commission, the six-member decision-making body at the top of the ITC", says patent expert Florian Mueller.
The ITC apparently has the power to veto the judge's recommendations according to the expert. "Not only does the Commission overrule those judges with respect to the actual violations but the Commission also has the final say on remedies", explains Mueller. The commissioners have until 23rd August to either accept or overrule the judge's recommendations.
"What's more likely to happen is that a federal court in Microsoft's home state of Washington will set the terms of a license agreement that Motorola and Microsoft will have to enter into. As a result, Microsoft will be licensed and the Xbox won't be an infringing product", speculates Mueller.
Even if the ITC rules against Microsoft, the decision will depend upon an approval from the Obama government, which will take another 60 days. According to Mueller, the ITC and the US government's decisions will consider public interest. Taking X360 out of the equation will lead to Sony's PS3 gaining monopoly over the console gaming enthusiasts, as the Wii is generally targeted at casual gamers in the US.