YouTube Launches Dedicated Video Platform For Kids In India
With this kid-friendly app, parents can now use the built in timer to limit the kids' screen time.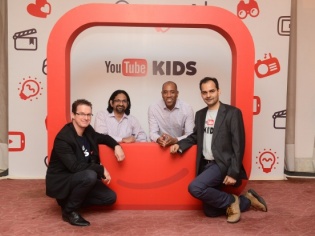 YouTube has recently launched a children friendly video platform known as YouTube Kids in India, which can be downloaded from Google Play Store and App Store as independent app.
The YouTube Kids app showcases content and user interface customized mainly for kids. Adding further, the new app is built with parents and children in mind, especially to make it easier for kids to find videos on topics they want to explore.
With its bright and playful design, the app is kid-friendly and makes it easier to find videos like the Little Krishna or one of the many popular videos from ChuChuTV. With larger images and bold icons, YouTube Kids is fast and simple for little thumbs to navigate and also offers voice search to let children find video's even if they can't spell or type.
Speaking at the launch, Malik Ducard, YouTube's Global Head of Family and Learning, said, "YouTube Kids is our first step in reimagining YouTube for families, an experience that gives you a world of video in your pockets, and a world of possibility and knowledge at your fingertips. India already has a very diverse and rapidly-growing creator base for kids and learning, with content in this category growing 100% year over year."
He also added, "YouTube Kids comes to India at a great time for millions of Indian families, as it provides children access to content that will enrich their lives and create new opportunities for learning. It also provides the perfect platform to showcase India's incredibly vibrant, growing community of content creators, from animation studios to edutubers."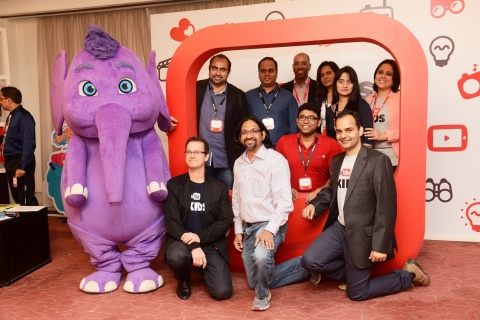 Here are some of the parental control features that come with the YouTube Kids app:
Search settings: Automated Prompt allows you to make a choice about how broadly you want your child to explore - turn search on to access millions of family-friendly videos, or turn search off to restrict your child's experience to a more limited set. Either way, parents decide the right experience for their family from the get-go.
● Timer: Let the app be the bad guy with a built-in timer that lets you limit kids' screen time. The app alerts your child when the session is over, so you don't have to.
● Sound settings: Sometimes you need a little peace and quiet! You have an option to turn off background music and sound effects, so your kids can keep watching while parents catch a breath.
● Passcode and restricting certain content: Parents have the ability to set their own passcode, and to access settings and other parental information in the app.
● YouTube Kids on the big screen: You can now also watch YouTube Kids as a family on your big screen using Chromecast, Apple TV, game consoles or a smart TV.
TAGS: YouTube