BlackBerry Launches Two New Smartphones In India | TechTree.com
BlackBerry Launches Two New Smartphones In India
Both smartphones come with decent specifications, but for such price tags, we can definitely go for much better phones.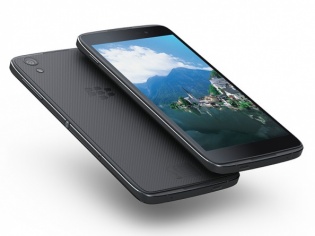 BlackBerry has today announced the launch of its two new smartphones that run on Android in India, dubbed as the DTEK50 and DTEK60 with price tags of INR 21,990 and INR 46,990 respectively.
To refresh your minds, both these smartphones surfaced online for a pretty long time after which the DTEK50 was launched in July and DTEK60 late last month, in the global market. However, the DTEK50 is said to be available for purchase in India starting this weekend, while the DTEK60 will be available from early December, this year.
Technical speaking, the BlackBerry DTEK50 sports a 5.2 inch FHD display, while it is powered by a 1.2 GHz octa core Qualcomm Snapdragon processor, 3 GB RAM, 13 MP rear camera, 8 MP front facing camera, and 16 GB of internal storage. Users also get a 2,610 mAh battery which may seem less when compared to most of its competitors that come at lesser price tags.
On the other hand, the DTEK60 comes with a 5.5 inch QHD display, Qualcomm Snapdragon 820 processor clocked at 2.15 GHz, 4 GB RAM, 21 MP rear camera, 8 MP front facing camera, 32 GB internal storage, and 3,000 may battery with Quick Charge 3.0.
While these launches in India may excite the BlackBerry fans in the country, we can clearly see that these smartphones are pretty much heavily priced when compared to the company's Chinese competitors.
TAGS: Blackberry