Intex Launches Two New LED TVs; Price Starts At INR 74,999 | TechTree.com
Intex Launches Two New LED TVs; Price Starts At INR 74,999
Both the new LED television sets come with FHD resolution and are capable of producing high quality sound.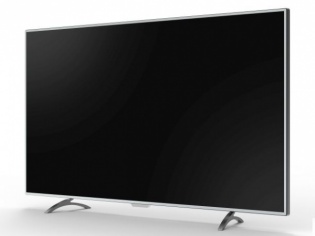 Intex has recently announced the launch of its two new LED Television models, LED-5800 FHD TV and LED-6500 FHD TV. Both these both come with full HD resolution and are capable of producing high quality sound.
The new range of LED TV line-up is characterized by a smart power saving feature and consistent style. Both LED TV models are equipped with digital video processing technology (DNR) that helps in reducing the amount of random noise, providing a more detailed and realistic viewing. LED TV 5800 and LED TV 6500 have a fast response time of 9ms and 8ms offering crystal clear images ensuring clarity and an immersive experience.
"At Intex we follow a consumer-focused strategy where all our products are technologically and functionally prioritized to meet consumer demands. Our new range of Big screen LED TVs are innovative and hi-tech giving an edge in the highly competitive consumer driven market. With these new additions, we are confident consumers will enjoy our already popular LED TV range in the market and and will surely be a consumer delight," stated Ms. Nidhi Markanday, Director & Business Head, Consumer Durables & IT Accessories.
The LED TVs are crafted with built-in speakers producing sound clarity like never before with a powerful 10Wx2 sound output that brings even the smallest of sounds to life. The 58" and 65" comes with dynamic contrast ratio giving superior contrast to an LED, containing full range of brightness levels for enhancing the viewing experience for consumers.
The LED TVs run on an interface that has a wide range of connectivity ports like RF (1), HDMI (2) , AV In (2), AV Out (1) ; PC Audio Input mini jack (1) ; USB (2) ; VGA(1), YPbPr (1), Earphone out (1) jack. You can now enjoy a smooth viewing experience by just connecting any compatible device to the big screen. Its fully functional remote control ensures ease to consumers.
The 58" & 65" LED TV models will be available at all leading retail stores, leading e-commerce sites and hypermarkets across the country with price tags of INR 74,999 and INR 99,990 respectively.
TAGS: Intex