Samsung Galaxy S8 May Come With A Bezel-Less Display
It is being reported that the upcoming smartphone may sport a full edge-to-edge OLED display with 90 per cent screen-to-body ratio.
We all know that Samsung is trying its hard luck to once again impress its customers who lost their loyalty to the company due to the in-famous Galaxy Note 7. But, how far the company is planning to go with its upcoming Galaxy S8 to put the fire set by Galaxy Note 7 off - this is something we still do not know.
Reports and rumours have been surfacing over the past few weeks hinting about the upcoming Galaxy S8 and the most recent of them is that the Samsung's flagship smartphone is expected to sport an OLED display and interestingly, may come without any bezel at all. If at all any bezel is found, it is believed to be very little.
According to a recent post on Gadgets 360, The Investor seems to have reported that the upcoming Samsung flagship smartphone may come with a full edge-to-edge OLED display with 90 per cent screen-to-body ratio.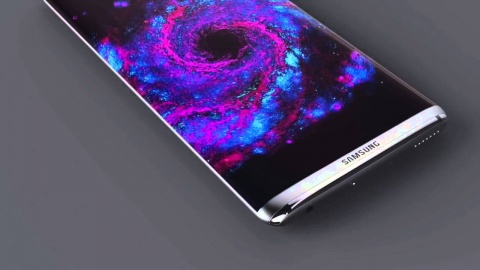 This clearly shows that the smartphone's front portion is mostly made up of an OLED display and just 10 per cent will be most likely a metal body. Interestingly, it is also being said that the upcoming Apple iPhone 8 will also be coming with an OLED display panel!
Speaking about other rumours regarding the upcoming Galaxy S8 by Samsung, we may see a dual-curved edged screen, optical fingerprint sensor without any home button, and a 6 GB of RAM coupled with a Exynos 8895 processor. The smartphone may also come with a 16 MP and 8 MP dual rear camera setup.
[Master Image via Fone Arena]
TAGS: Samsung