After Galaxy Note 7, Samsung Galaxy S7 Edge Explodes
Just when the company recalled Galaxy Note 7 devices, it looks like Galaxy S7 Edge units are exploding!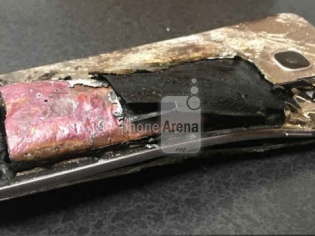 It looks like the number of smartphone explosion cases are increasing every day, and the most being reported are Samsung smartphones! While the recently launched in-famous Galaxy Note 7 was pulled back for the same reason, it looks like a recent report points at a Samsung Galaxy S7 Edge being exploded.
It is being said that the user had put his smartphone to charge with the original Samsung charger overnight, when this incident occurred. The Galaxy S7 caught fire automatically, according to the sources.
Adding to this, PhoneArena has reported that the same user had settled for Samsung Galaxy S7 Edge after replacing his Galaxy Note 7 after the company announced to kill the device permanently. The images of the burnt Galaxy S7 have been published on PhoneArena, and it looks like, it is definitely not repairable.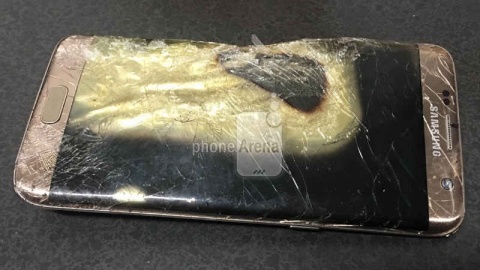 However, this is not the first that that a report about the explosion of Galaxy S7 has surfaced. In-fact, last month, we came across a report that alleged about a Galaxy S7 Edge being exploded inside the pocket of a Ohio resident, resulting in burn injuries to him.
While the company has sent out pop-up messages that the Galaxy S7 units are safe and no devices will be recalled, it seems to high time for the company to investigate once again seriously, especially after the rise of the recent explosion incident.
[Images via PhoneArena]
TAGS: Samsung