Starting from Rs 425, PNY's New USB Drive Stores Data, Can Scare Away Child Molesters As Well | TechTree.com
Starting from Rs 425, PNY's New USB Drive Stores Data, Can Scare Away Child Molesters As Well
Targeted at women and children, the Whistle Attaché flash drive doubles up as an audible alarm; ranges from 4-32 GB.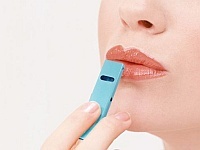 Here's some good news for women and children, or basically anyone else prone to being kidnapped or worse. PNY has launched the Whistle Attaché USB flash drive, and it's Pedobear's worst nightmare. Priced at Rs 425 (4 GB), Rs 700 (8 GB), Rs 1300 (16 GB), and Rs 2500 (32 GB), this storage device doubles up as a whistle. Not only can this USB drive store data, but when you're under duress it can also draw the attention of every cop and Good Samaritan within earshot.
Since whistles are subjected to a worrying amount of saliva, the Whistle Attaché features an all-aluminium construction that's corrosion as well as shock resistant. The drive has been designed to be worn around the neck and ships with a beaded metallic chain for that purpose. A light weight of 3.7 grammes shouldn't cause any discomfort to wearers in the long run. If that still bothers you, the USB device can also be attached to your bag for quick draw.
As it's supposed to be put in your mouth, PNY claims that its product conforms to RoHS standards for non-toxicity. The USB 2.0 drive is backed by a generous 5-year warranty.