Samsung Launches Galaxy Tab Pro S Gold Edition With Windows 10 | TechTree.com
Samsung Launches Galaxy Tab Pro S Gold Edition With Windows 10
The Tab Pro S Gold edition is the first from Samsung with Windows OS instead of Android, has 8GB RAM, priced at Rs 66,700.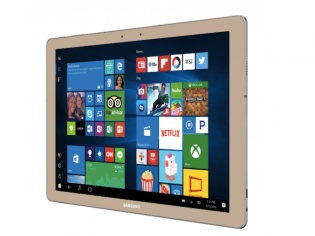 In January this year, Samsung had launched it's first product with the Windows 10 OS instead of the traditional Android, which turned out to be the Galaxy Tab Pro S tablet, but this edition, the Gold edition, also boasts of a newer look, and some upgraded features. The most eye-catching of them is the 8GB RAM and the 256 GB SSD, which is an upgrade from the 4 GB RAM and 128 GB edition launched earlier. For now, the device is available for the US market, with a price tag of $999.99 (Rs 66,700). Customers can buy it from the Samsung's online store and Best Buy.
Most of the specifications of the Tab Pro S Gold edition remains on the same page as the earlier launched edition. From the 12-inch 2160 x 1440 Super AMOLED display, to the Intel Core M3 processor has been seen before, as so were the dimensions and weightage of 694 gms.
Some of the likable features include the front and rear end 5 MP cameras, 5,200 mAh battery which charges via the fast-charging feature fully, in 2.5 hours, and will have 10.5 hours of battery life in usage. Then there are the connectivity options such as Wi-fi, Bluetooth, USB Type-C Port.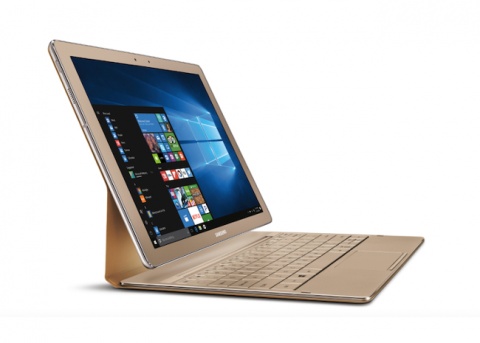 With the lineup of products in India, there will be considerable attention for this product in the market, but the Indian will have to wait longer to be able to buy it. The earlier launched edition was estimated to come in April, but didn't happen that way. So how and when Samsung decides to bring the product to the Indian consumers, perhaps one of the most important markets to the company, it yet not clear.
TAGS: Samsung, Windows 10