Google Pixel And Pixel XL Open For Pre-Orders On Flipkart | TechTree.com
Google Pixel And Pixel XL Open For Pre-Orders On Flipkart
The pre-orders for the new phone have begun, alongside some offers for financing.
Google Pixel has bought it's latest flagship, the Pixel and Pixel XL smart-phones in the country, and the counter for pre-orders have been opened. The orders shall be taken from mid-might on Flipkart, and the deliveries for the same ought to begin by the 26th October. Starting at Rs 57,000 for the Pixel, there are the 32GB and 128GB options available for storage, and for the colors, only the 'Very Silver' and 'Quiet Black' are open for sales. In fact, the Pixel is available in Quiet Black color only, and the special edition 'Really Blue' color is expected to come to India at a later date, but according to some sources, may not come to India at all.
In terms of pricing, the Pixel 32GB is available for Rs 57,000, and the 128GB is on the market for Rs 66,000. On the other hand, the Pixel XL is on the market for Rs 67,000 for the 32 GB edition, and Rs 76,000 for the 128GB edition. Inn terms of features, the handsets offer, there is the common 2.5D curved glass on top and are protected by Corning Gorilla Glass 4, but the screen sizes differ; Pixel is 5-inch on the face, whereas the Pixel XL is 5.5-inch on the face. As the battery goes, there is the 2,770 mAh with 26 hours of talktime on the Pixel, whereas the Pixel XL has a 3,450 mAh with 32 hours of talktime available.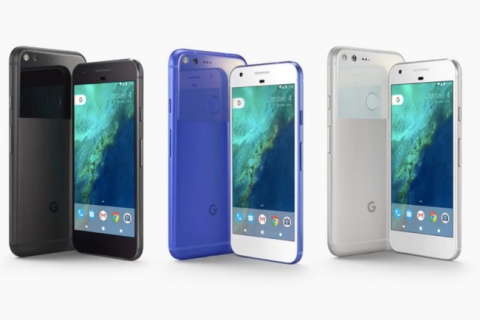 Flipkart has managed to bring the most prominent banks, Axis, Citibank, HDFC Bank, and ICICI Bank on board for sale of the phone. With 'No cost EMIs' for the longest tenure of 18 months, the minimum instalment comes out to be Rs 3,167 a month. If there is an old handset to be exchanged, one can take up on that as well, with the maximum discount for an older handset on offer is Rs 27,000. This would reduce the price of the 32GB edition of the Pixel to Rs 30,050, but then it would differ from brand, model, and age of the older handset. Currently, the only handset offering the full exchange value, is the Apple iPhone 6s+.
For those looking to buy the handsets offline, they will go on sale via stores like Croma, Reliance Digital, Vijay Sales, and Jumbo Electronics to name a few. The main company handling the offline sales in India, is Redington, who is the official distributor of the Pixel smartphones in India.
TAGS: Google, Pixel Smartphone, Festive Offers, Online Shopping