OnePlus 3 New Variant May Soon Be Available | TechTree.com
OnePlus 3 New Variant May Soon Be Available
The new smartphone variant may feature Snapdragon 821 processor and a LCD display panel instead of AMOLED display.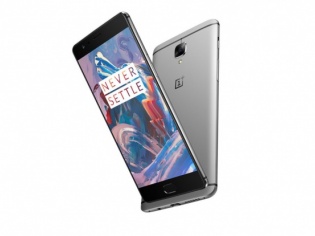 Many recent reports claim that a new variant of the OnePlus 3 smartphone may be available in the market pretty soon, probably being christened as OnePlus 3s or OnePlus 3 Plus.
The sources apparently claim that OnePlus may soon stop the production of its current OnePlus 3 device and start working on the new variant. Adding on to this, the new upgraded variant of the OnePlus 3 may feature a Snapdragon 821 processor, while the current one has a Qualcomm Snapdragon 820 in it.
Along with this, GizmoChina has also cited that the new OnePlus 3 variant may opt out opf the AMOLED display panels, mainly because of the shortage of such panels, and instead, the company may head towards LCD panels.
Adding more spice to these speculations, OnePlus India recently tweeted as, "What do you think OnePlus is up to? All shall be revealed soon" along with couple of options for Twitter users to choose. The options included new color variant, new product, new shopping experience or an updated software.
While we expect this teaser to be in regards to a possible launch, we would suggest everyone to wait patiently until the smartphone company officially announces anything.
TAGS: OnePlus 3