Samsung VR Headset To Now Have Xbox Wireless Controller Support | TechTree.com
Samsung VR Headset To Now Have Xbox Wireless Controller Support
The addition of the XBox Wireless Controller Support from Microsoft should please fans of Minecraft game.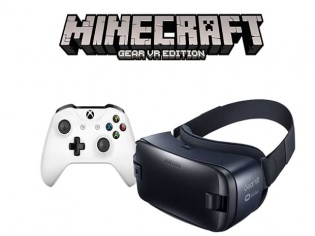 The Samsung VR headset users just got themselves a bonanza, with Microsoft lending support for the XBox Wireless Controller to the device. During lengthy gaming sessions especially, fans of the Minecraft game have trouble performing due to the lack of integration for wireless support, making handling rather tough during engaging gaming sessions. Though the Gear VR, powered by Facebook's Occulus, has its own D-Pad, but does not add up to much without the controller.
Microsoft published a note on the blog, "Today, we're excited to announce that the new Xbox Wireless Controller, will soon be compatible with controller-enabled games on Samsung Gear VR starting with Minecraft: Gear VR Edition. In addition, broader support across all Gear VR controller-enabled titles like Herobound, Spirit Champion, Omega Agent, and End Space will be available in the coming months."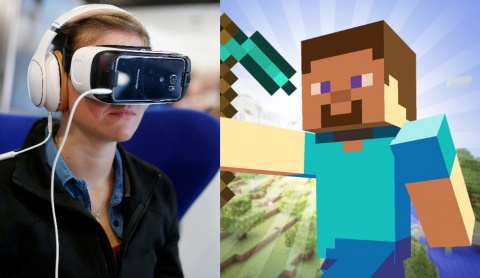 Image via inquisitr
Microsoft also mentioned to the audience, "right inside the world of Minecraft and build, explore and battle mobs – all with a fresh perspective." Come this October, and Microsoft will be lending the gaming support for Android devices, which will ensure that the wireless controller will work directly with the Gear VR device. But before this updates, the users will need to download the update for the controller, following which the connection via bluetooth can be setup.
For gaming fans in general, there is valid reason to cheer for Microsoft, as the company is working on making it compatible with controller supported Gear-VR games and some future games too. Some of the listed phones from the Samsung stable are as follows; Galaxy S7, Galaxy S7 edge, Galaxy Note 5, Galaxy s6 edge+, Galaxy S6, or Galaxy S6 edge.
TAGS: Samsung, Galaxy Gear, Microsoft, Gaming, Xbox