MyJio App Crosses 10 Million Downloads On Google Play Store | TechTree.com
MyJio App Crosses 10 Million Downloads On Google Play Store
With over 10 million downloads users as of now, the scenario becomes more curious to actually see how many users retain when the paid tariffs kick in!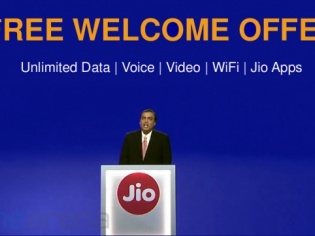 We are already witnessing the Reliance Jio apps going crazy while dominating the ratings on Google Play Store, and today, the MyJio app has crossed 10 million downloads on Google Play Store alone.
Along with this, the app called Jio4GVoice that is required for non VoLTE users to make calls using the Jio network, has crossed roughly 5 million downloads until today.
With these numbers going in millions, MyJio app is undoubtedly one of the most downloaded apps on Google Play and Apple's App Store in India, leaving behind WhatsApp and Facebook.
To refresh you, last month we had witnessed MyJio app to have had around 5 million downloads, and with 10 million downloads as of now, the app is also one of the fastest growing app in India, that has doubled up the user base in just a month's time.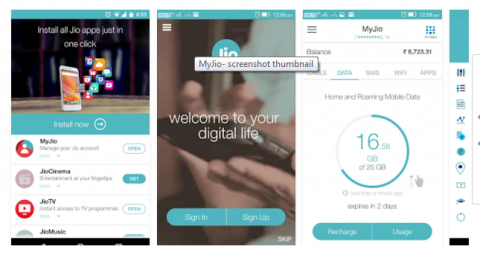 However, these numbers are purely based on what we can see in the Google Play Store, and the company has not yet made any such announcements regarding the actual number of users on its network.
Having said this, 10 million users as of now, is due to the unlimited free welcome offer given by the company, and we can only see the actual number of users for the Reliance Jio when the company kicks in the paid tariffs, starting Jan 1, next year.
TAGS: Relaince Jio Infocomm, MyJio