Nikon Launches Action Cameras; Competes With GoPro | TechTree.com
Nikon Launches Action Cameras; Competes With GoPro
The new KeyMission range of camera are expected to be available in India by November, this year.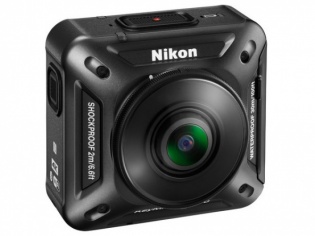 Nikon has recently announced the launch of its new action cameras in KeyMission series in India, with most probable hopes of competing with GoPro.
The three models that have been announced as of now are KeyMission 360, 170, and 80, and they are expected to be available for purchase in India starting November, this year. Nikon had, in-fact, announced the new KeyMission camera range earlier this year, in January, during the CES 2016.
Speaking about the new cameras, the KeyMission 360 comes with 20 MP sensor, capable of recording video in 4K ultra HD quality in 360 degree view using the camera stitching feature. However, the KeyMission 170 is expected to be much similar to a GoPro; waterproof (without any casing for upto 10 meters), capable of 4K video recording, and a 12 MP CMOS sensor.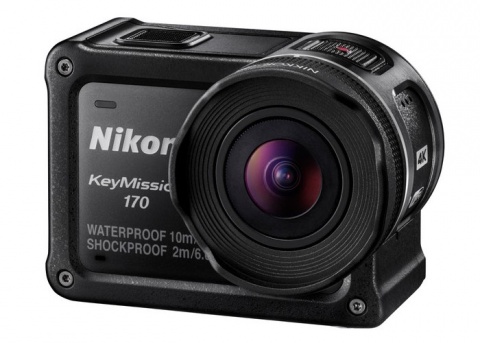 However, the third action camera in the range, the KeyMission 80 is a bit different than the others. This is a wearable camera that comes with two sensors, much like a smartphone. While rear camera sports a 12 MP sensor, the front camera equips a 5 MP sensor. Also, this camera is not capable of recording 4K videos, but it can definitely shoot at Full HD 1080p resolution.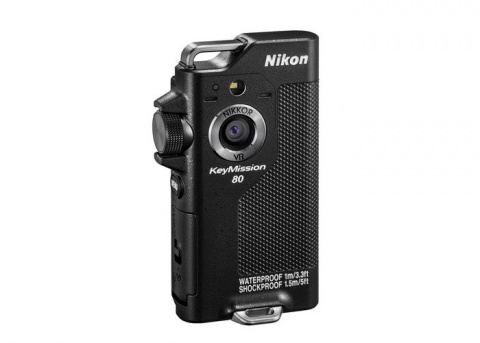 While you might be wondering how good these cameras can be, when a giant like GoPro has already dominated the segment, you can probably watch this product tour by Nikon, that gives you a better understanding on the camera.
Speaking about the pricing of these rugged action cameras, we can expect the KeyMission 360 at around INR 33,500 and KeyMission 170 and KeyMission 80 at around INR 26,800 and INR 18,800 respectively. However, this is not an officially announced Indian price, and we are waiting for an update on that yet!
TAGS: Nikon, Action Camera, KeyMission