OnePlus 2 Users May Soon Enjoy VoLTE Services | TechTree.com
OnePlus 2 Users May Soon Enjoy VoLTE Services
The update is said to be rolled out over-the-air, probably, in the next quarter, according to a forum post.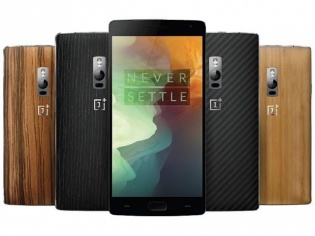 OnePlus India has recently announced the roll out of an OTA update that would provide support for VoLTE connectivity, to all OnePlus 2 users. While confirming the announcement in a forum post, Vikas Agarwal, General Manager, OnePlus India, hints that the company is targeting to provide the update in the next quarter.
However, no specific date has been announced yet, and until the actual VoLTE update gets released for the OnePlus 2, Vikas adds that, users can continue using Jio services through the Jio4G Voice app.
According to his forum post, Vikas said, "Over last several months, we have been closely collaborating with all telecom partners to enable a full repertoire of upcoming technologies and services including VoLTE out of the box on our latest flagship device, the OnePlus 3."
Along with this, Vikas, in his official announcement, hints that previous OnePlus smartphones - OnePlus One and OnePlus X may not receive the VoLTE support update.
We will have to wait and watch for accurate updates.
TAGS: OnePlus 2, Reliance Jio, 4G VoLTE