Apple, Google May Clash With India Govt Over Encryption
Apple and Google are expected to resist opening up their phones and operating systems to the Indian registration, encryption and security technology.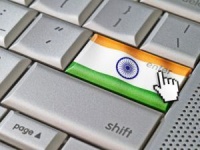 India is reportedly compelling global companies to use technology cooked up in a government-funded lab and failure to join the effort could limit the tech industry's access to a vast and growing market. However, companies like Apple and Google are expected to resist opening up their phones and operating systems to the Indian registration, encryption and security technology. This is according to a Bloomberg report. [Read the full story here]
The initiative is part of the country's biometric identity program, Aadhaar that kicked off in September 2010, and has been made popular by the Narendra Modi-led government collecting biometric information from all Indian citizens and storing the digitized data in a centralized database. The government has issued a unique 12-digit ID number to every citizen, who can use fingerprint and iris-scan authentication to access a range of public and private services. As of April this year, more than one billion people had signed up, or about 83 percent of the population.
An Aadhaar-compatible device offers two forms of authentication: India's Aadhaar biometrics and, preferably, a technology solution such as Apple's Touch ID. Users would be able to unlock their device and authenticate purchases via Touch ID as normal. Once Aadhaar is accessed, possibly via a dedicated app, it takes over its own security and encryption thereby locking out manufacturer safeguards. The mechanism is worrisome for companies concerned with user privacy, said an Apple Insiderreport.
As per the report, Ajay Bhushan Pandey, who heads the Unique Identification Authority of India, called for the meeting a few weeks ago and said, "Go to your headquarters and work this out so that we can have Aadhaar-registered devices."
It should be noted that India's relationship with the global tech industry has become increasingly tensed. This year, the government banned Facebook's free web service and declined to relieve Apple from local sourcing rules and for opening its own stores.
For now, India is only asking manufacturers to consider Aadhaar integration. At present Samsung is the only global device-maker currently making an Aadhaar-friendly device, a tablet that's reportedly selling well. Microsoft is also reportedly working with the government to link Skype with the Aadhaar database so that the video calling service can be used to make authenticated calls.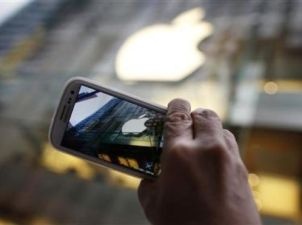 For Apple, Aadhaar represents yet another roadblock to breaking into the Indian market. Besides privacy factor, Aadhaar may also be an issue for the rollout of Apple Pay, with India recently activating a digital payments infrastructure on its home-brew biometric framework.
At present, Indian authorities are asking politely. But this may not be the case, going forward, and looks like Apple, Google and other US tech companies are less likely to compromise without a fight over encryption.
TAGS: Apple, Google, Encryption