Truecaller Gets Live Caller ID And Spam Protection In iOS 10
Due to the CallKit extension on iOS 10, Truecaller will get better spam protection, and the 'My Block List' feature.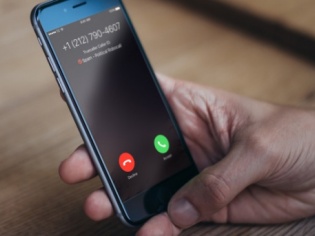 When iOS 10 starts rolling out from September 13, there will be quite a few opportunities for developers to work on. The reason is the opening up of the Siri and iMessages apps in the iOS 10, and then there is the CallKit extension, which will now give plenty to work on, as Apple looks to battle the spam calling menace for it's users. Truecaller, hopefully, has reacted positively to this extra access as this had been a feature missing on the iOS thus far.
Truecaller has gone ahead and announced that the iPhone app will now do an automatic detection of the spam calls, but with greater accuracy than before. Because of restrictions placed on iOS earlier, the company was not able to work on the added features like spam call blocking and spam detection, but now with the CallKit exposure that Apple has allowed, they would be able to work on the feature, which in the end, will help Apple users dealing with unsolicited calls better.
Tom Hsieh, the Vice-President of partnership and Growth at Truecaller gave a statement saying, "Working closely with Apple over the past few months, we're proud to bring a call solution to your iPhone to provide safe and authentic communication. In our early testing, we've seen spam detection rates on iPhone increase by more than 50 percent in some markets, reaching upwards of 90 percent of all spam calls made to our users. We fully expect these rates to continue improving for the benefit of our users."
With this feature, the other additional feature is the 'My Block List', which will further allow users to block calls if needed. Though the update is set to rolled out soon, it will only work with iOS 10 devices, whereby one has to enable the feature manually by activating 'Call Blocking and Identification' in the Settings app, then head to Settings >Phone > Call Blocking and Identification to get the job done. The notable thing however, is that, Truecaller had updated the feature only in May this year, but with partial functionality. This meant that callers were able to clock certain calls, only if the other user used the Truecaller app. This had been a standard feature for Android users, but will now work with iOS as well.
TAGS: TrueCaller, Apple iOS 10, Call Blocking, Unwanted Calls, Caller ID