Meizu's M3 Max Takes On The Xiaomi Mi Max | TechTree.com
Meizu's M3 Max Takes On The Xiaomi Mi Max
The smartphone is expected to be available for purchase in China, starting Sept 13, at CNY 1699.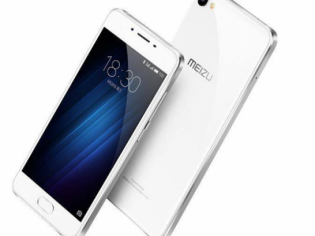 Meizu recently announced its new smartphone, dubbed the M3 Max. As the name suggests, the smartphone is announced to tackle the likes of Mi Max smartphone, by Xiaomi.
The smartphone features a 6 inch Full HD IPS display, while, it is powered by a MediaTek Helio P10 processor, 3 GB RAM, and 64 GB internal storage, which can be expanded upto 128 GB via microSD card.
Meizu M3 Max also features a 13 MP rear camera with PDAF and 5 MP front facing camera, while the battery capacity of the device is 4,100 mAh. Other technical features include: dual hybrid SIM slot, physical home button with fingerprint sensor, and USB Type C.
However, when we compare the new device by Meizu with Xiaomi Mi Max, the screen size of M3 Max is 0.44 inch smaller than the Mi Max, while the pixels per inch (PPIs) are 368, which is a great number when compared to that of 342 PPIs in the Mi Max. Having said this, we expect the M3 Max display to be a little more clear than that of the Mi Max.
Also, the internal storage of M3 Max is double the size of the Mi Max, while in the camera end, Mi Max wins the bet with a better 16 MP rear camera.
However, the M3 Max specifications we have mentioned as of this writing are based on the company's official listing, and it is worth noting that, the M3 Max has not yet been launched, and thus, the actual comparison can be done only after the official launch.
TAGS: Meizu, Meizu M3 Max, M3 Max, Xiaomi Mi Max