IFA 2016: Modular Desktop PCs Still In Vogue
Though the world market has shown a affinity for mobile computing, modular desktop with high-end features still seem to garner attention.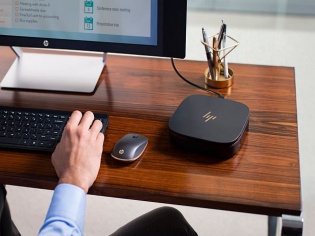 At the IFA 2016 in Germany, the technology flowing about, has been noteworthy, as it seems there is something for everybody, even those who like PCs. Though most PCs aren't on the shopping list of most users, but the use of modular PCs (sometimes called mini-PCs), seem to be still in vogue as some brands have presented some sleek looking models at the event.
1. Acer Revo Base PC
Price: USD 480
Acer launched the Revo Base PC, with some power packed features. The earlier impression that mini PCs are used for low-end computing, can be put to rest with this PC. Measuring 5.3 cm (2.1 inch) in height and a 14x14 cm (5.5x5.5 inch) width in footprint, this compact PC has Windows 10 pre-installed, 2 TB HDD or the optional 256GB SSD module, 802.11ac wireless technology connectivity, offers three times the speed of previous data communication standards, Intel-HD graphics and hi-definition sound. For any additional peripherals, be sure to use the 4 Gen 1 USB 3.1 ports. Since the unit is a VESA compatible mount, it doesn't need to stand out for all to see, and can be stored away from vision. The units will be out in the market during Q1 of 2017.
2. HP Elite Slice
Price: USD 699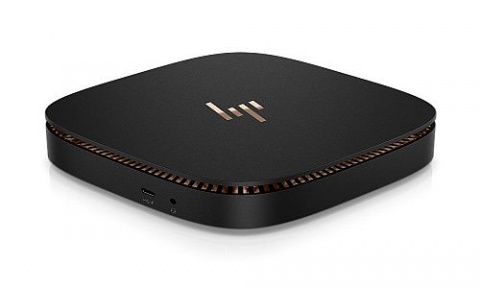 In terms of aesthetics and form factor, one needs to give credit to HP, for making the modular PCs look this sleek. Targeted at business users, this mini-PC lets user's add-on external compatible devices get strapped on with the help of screws, and connect via the USB 3.1 connector in the base unit. The idea here is to do away with the clutter of wires and cables, even when adding audio, optical drive and the VESA mounting plate-modules. In terms of the internal features, there are the configurable Skylake processor, multiple hard drive and SSD storage (up to 512 GB additionally) options via NVMe and SATA ports, and up to 32GB of DDR4 memory running with the choice of 6th generation i3, i5, and i7 processors, multiple- screen support, HP Sure Start with dynamic protection; the first of its kind in the industry that detects external attacks and helps rectify them. Then there is the HP ODD module, Bang & Olufsen audio tuning module, and HP VESA Plate for better mounting capabilities, apart from the wireless charging cover (not out there in the market yet), and the collaborative keys to allow functioning with the touch of a button.
3. Minix Neo Z83-4
Price: USD 169.90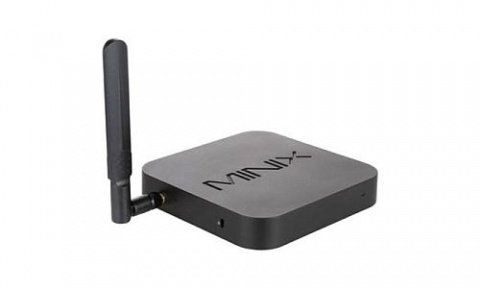 This PC has been targeted towards the casual users, with the USD 169.90 price tag, which is comparatively lesser than the others on the list. The configurations list clarifies
• CPU: Intel Atom x5-Z8300 Processor (2M Cache, up to 1.84 GHz)
• GPU: Intel HD Graphics (200 MHz base, 500Mhz max)
• RAM: 4GB DDR3
• ROM: 32GB eMMC
• LAN: 10/100/1000
• WiFi: 802.11ac Dual Band 2.4G + 5.8G
• USB: 1 x USB 3.0, 3 x USB 2.0
• Audio/Video: HDMI, Mini DP, Microphone+Headphone Jack, SD card (up to 128 GB)
• Other: Bluetooth 4.2, Kensington lock
• OS: Windows 10 64-bit (licensed)

With the capability to run on a 24x7 basis, one can use it as a mini-web server, surveillance station, or even a home NAS. The additional Wake-up LAN feature will also allow users to be powered on with the help of another computer in the network, apart from using the scheduled power-on which will wake up the PC at a pre-decided time, perform the tasks, and even go-off at a certain hour. And in case you want to charge your, the USB 3.0 ports will help you do that without the need to putting on the device.
Images via www.pastemagazine.com, www8.hp.com, lilliputting.com
TAGS: IFA 2016, HP, Acer, Modular PC