Everything You Want To Know About Reliance Jio Data Plan Tariffs | TechTree.com
Everything You Want To Know About Reliance Jio Data Plan Tariffs
The telecom major announces free voice calls and free domestic roaming charges.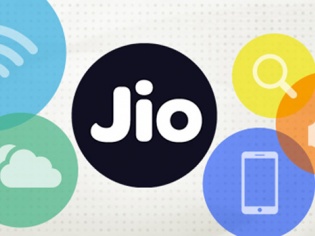 Reliance Industries Chairman Mukesh Ambani unveiled a host of offers of Reliance Jio during the company's 42nd Annual General Meeting (AGM). He stated that as part of the inaugural offer, all Jio services such as all voice calls and roaming would be free to all users starting from the September 5 till the end of this year.

He also claimed that the Jio Network would be the largest in the world and it would cover 90 per cent of India's 1.25 billion population by the end of March next year. The company gradually plans to consolidate its presence in over 18,000 cities and 200,000 villages.

The company aims to rope in 100 million customers within a the shortest span of time as it would continue to work on expansion plans of Jio's 4G network across the breadth and length of the country.

Reliance Jio has partnered with several smartphone brands where Jio Preview Offer is available for a period of 90 days.

Here are some of the significant aspects of Jio Network announced today.
. Free voice calls with zero domestic roaming charges
. Affordable 4G enabled smartphones to soon be launched under the LYF brand starting at INR 2999
. Students across the country to get 25 per cent more data under a special student scheme
. Jio will offer peak download speed of up to 135 MBPS
. Users can choose from over 45 plans at INR.50 per GB
. 10 4G tariff plans starting at INR 19 a day for occasional users
. Network to offer INR 149 a month for light users, INR 4,999 a month for heavy data users
. Jio's app booking, worth INR 15,000 for an annual subscription, to made be available free for all active Jio customers till December 31, 2017