Fitbit Upgrades Charge And Flex's Design And Features | TechTree.com
Fitbit Upgrades Charge And Flex's Design And Features
Company seeks to stay relevant in the 'wearable segment' as bigger enterprises make a beeline for this already over-hyped market.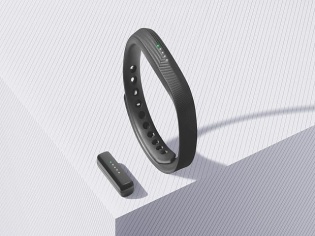 The battle for wearable technology turned hot ever since major players like Samsung, Motorola, Google and Apple decided that the trend wasn't a fad after all. So, where does that leave smaller players like Fitbit and Pebbles? Not in a very happy space.
Given the situational demand, the only way these smaller players can hope to retain customer mindshare is by upgrading their fast-moving products. And, that's exactly what Fitbit did last evening by announcing sequels for two of their best-selling lines – the Charge and the Flex.
While the Charge-2 gets a large display with a more modular look and feel as well as the capability to swap bands, the Flex-2 turns water-resistant up to 50 meters and comes with a series of LEDs that ostensibly provides users with insights into their daily health goals.
Also read: Fitbit Unveils Personalized Sleep Schedule Feature
However, what could go down well with the fashion-conscious wearers of what is considered a medically unsound piece of technology (as of now) is that the Flex-2 has a module that can be pulled out and added to other bands or designer jewelry that the company will provide as accessories.
So, what's new in these two devices that Fitbit launched last night and hopes to hit the stores sometime in September and October? Let's take a quick look:
• The heart-tracking device remains unchanged from the Change HR
• There are other options like VO2 MAX and a workout stat provider
• A GPS has been mounted for users to map their routes and distance
• For the first time, a Fitbit would offer guided breathing sessions
• Now one can track one's progress across multi-sports modes such as running, biking, yoga and weight training
Also read: How Accurate Are Fitbit Trackers? Does It Matter Though?
However, the one thing that hasn't changed is the software behind all the big design and looks. Experts argue that Fitbit is still too small a fry to make any attempt at mimicking Google and Apple who created a 'walled garden'. The company might do well to work with these giants.
Here is what Nate Swanner of TheNextWeb.com has to say: 'So while we all fawn over new hardware (one is waterproof), just remember that Fitbit is still making it really hard to organize and catalog your health data. As Apple adds really important features, Fitbit still thinks logging steps and noting them on a dashboard is how health monitoring is done.'
TAGS: FitBit, Wearable Technologies, Flex-2, Charge-2