Opera Sync Servers Hacked; Passwords May Be Stolen | TechTree.com
Opera Sync Servers Hacked; Passwords May Be Stolen
The attack has been on the Opera Sync servers where user data and passwords have been stored, and may have been compromised due to the hack.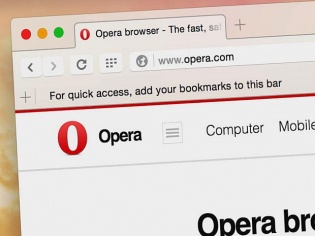 With technological advancements, online data security has become robust, but the expertise at breaching the security walls have been a constant endeavor of the hackers, whose latest victim is Opera. Last week, the company revealed to the media, that the Opera Sync servers have been hacked, and the synchronized user data and passwords stored on it, may have been compromised. On their blog post, they mentioned "...detected signs of an attack where access was gained to the Opera sync system." Even though the company has claimed that the attack was blocked quickly, it has admitted that some data, which includes the username and passwords of some users of its sync service, may have been compromised.
According to details on NDTV, even though the third-party website passwords that are linked to the synchronization service are themselves safe and secure, as they are kept in an encrypted form, access to Opera Sync account information means the hackers can potentially decrypt these passwords. To this effect, Opera further elaborated, "Although we only store encrypted (for synchronized passwords) or hashed and salted (for authentication) passwords in this system, we have reset all the Opera sync account passwords as a precaution." So, to ensure the further security of the users, the company has asked them to change all their Opera Synchronized passwords, and also change any of the 3rd party site passwords, that may have been linked to the Opera services.
In order to change the password for Opera' sync service, head to the password reset page. One factor that might come as a relief to Opera in the entire situation, is that a very small fraction, around 1.7 million users, out of its total 350 million users, actively avail the cloud-sync service, which has been attacked. Users who do not use the sync service, are not required to take any measures as per the company. There have been apologies issued as well, and the investigation is already on in this regard to make prevent further security breaches.
Read : The Big Blunder Celebrities Make With Their Social Accounts
Image via thevillagessuntimes.com
TAGS: Opera, Security Breach, Hack, Password