Mortal Kombat XL Heading To Your PC Soon | TechTree.com
Mortal Kombat XL Heading To Your PC Soon
Ed Boone, the founder of Mortal Kombat game, hinted that the game could be heading to PC soon.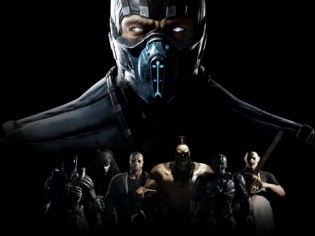 Mortal Kombat XL fans have one more reason to rejoice, especially if the hints from founder Ed Boone is to be considered anything material; he recently tweeted about possibilities that the Mortal Kombat XL game could well be headed to the desktop computers.
According to NDTV, there have been mentions on SteamDB, a third party site that tracks Steam listings, where they mentioned an app named MKXL Enhanced Online Beta, but the official announcements are yet to arrive from Warner Bros.
There have been expectations earlier about Shadow of Mordor 2 at E3 2016, which turned out to be a no-show, and Batman don't seem to be in the same train of thought, the Mortal Kombat XL fans have actually got some substance to believe that there could be an edition for them on the PC.
This edition of the famous game has Mortal Kombat X and all its downloadable content (DLC). It was limited to the PS4 and Xbox One earlier, which did not go down well with the PC gaming fanbase. At the time, a studio representative took to popular Mortal Kombat forum, TestYourMight.com, to confirm that the Mortal Kombat XL would not be having a PC edition.
According to NetherRealm's Community specialist Tyler Landsdown, "Mortal Kombat XL and Kombat Pack 2 will available on PlayStation 4 and Xbox One only." This statement does definitely add salt to injury for PC gamers, but it does signal towards the fact that the news of Mortal Kombat XL making it to the PC, could turn out a rumor.
In the similar discussion, fans discovered that it sold nearly half a million units on Steam. The data was discovered on Steam Spy, a third-party service that tracks sales on Steam. It's known for its fairly accurate sales estimates. Around 500,000 units sold is not too bad considering how poorly it was received at launch, forcing users to download most of the game, even if they did buy it on disc, as per details on NDTV.
Image via wfftech.com
TAGS: Mortal Kombat, PC Gaming, Gaming Desktop, Xbox One, Sony PlayStation