Facebook, Twitter And Google "Terrorised"! | TechTree.com
Facebook, Twitter And Google "Terrorised"!
British lawmakers slammed US based tech giants for their in their inability to curb the online activities of Islamic state and other radical outfits.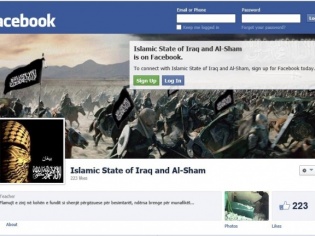 Just as we Indians came to terms with the Torrents ban and the three-year jail sentence along with a fine of up to INR 3 lakh, across the globe the U.K. Parliament's Home Affairs Committee has accused social networking heavyweights Facebook and Twitter as well as tech giant Google of siding with Islamic State and other terrorist groups by turning a blind eye to the surge of radical content on their sites.
According to the news published by The Wall Street Journal, Keith Vaz, a member of the opposition Labour Party is reported to have said, "Huge corporations like Google, Facebook and Twitter, with their billion-dollar incomes, are consciously failing to tackle this threat and passing the buck by hiding behind their supranational legal status, despite knowing that their sites are being used by the instigators of terror,"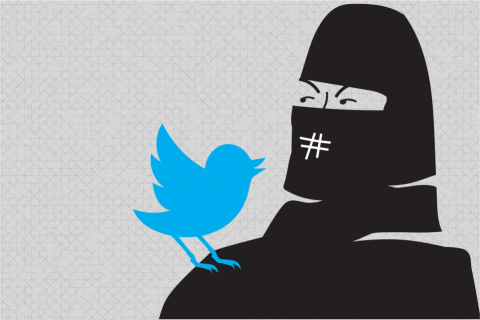 Twitter had earlier announced that it has suspended more than 125,000 accounts since mid 2015 and on August 18, Twitter announced, "we have suspended an additional 235,000 accounts for violating our policies related to promotion of terrorism in the six months since our February 2016 post. This brings our overall number of suspensions to 360,000 since the middle of 2015. As noted by numerous third parties, our efforts continue to drive meaningful results, including a significant shift in this type of activity off of Twitter."
Read : Vietnam Shuts Facebook, Citizens Switch To Hola
The heart wrenching image of a little boy covered in dust and blood has been circulated across all forms of social media. For some the image is disturbing and will haunt their conscience and their would be a few who would presume it to be glorifying violence and terrorism.
The matter of serious concern is that, for every account suspended anyone can create another account. How would Facebook, Google and Twitter along with world governments collectively fight against terrorism? Would Facebook, Google and Twitter take a moral responsibility to screen accounts and content online? Would this compromise the privacy and security of innocent users.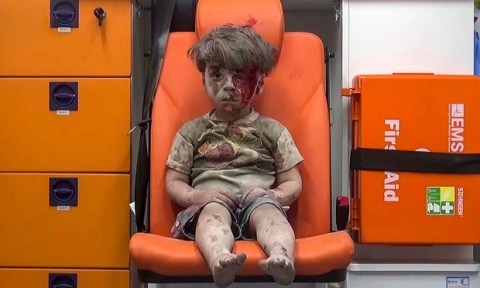 As for responsible users all they can do is flag off or report any content that glorifies or promotes ISIS or infact anything that is violent. Terrorists attacks in France, Brussels and the on going devastation in Syria has pricked humanity hard. Millions across the globe pledged their support for the victims of terror strikes by on social media forums. Not even in the worst of his nightmares would have Mark Zuckerberg ever thought that a platform that he created for people to remain connected to people and discover new friends would be misused by coldblooded fanatics to unite and disrupt world peace.
Frankly and bluntly, if these guys can't keep hackers at bay, then how would they eliminate the cancerous spread of terrorism online? Maybe you have to lose a few battles to win a war.
Image Courtesy : Aleppo Media Centre
TAGS: Facebook, Twitter, Google, Social Media, Social Networking