Halo 5 Forge To Be Available On Windows 10 PC, This September
343 Industries has issued a statement that the Forge Map Editor will arrive in September this year.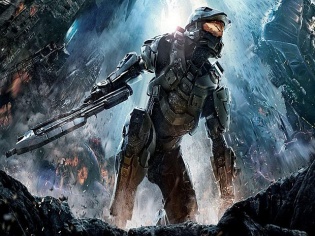 For the Halo 5 gaming addicts, the map editor of the game, called Forge, is arriving this September, and game landing on Windows 10 PCs at the same time, reported NDTV.
According to a statement from Tom French, the UGC (user-generated content) Director of 343 Industries, said "On September 8, Halo's most powerful and accessible world, level and game creation suite arrives as a free download via the Windows Store on Windows 10 PCs.
He also added, "Halo 5: Forge lets map makers, creative visionaries, and Spartans of all kinds build, share and play new levels, maps, and experiences across Windows 10 PC and Xbox One." He then added, "On the same day, the ninth free content release for Halo 5: Guardians on Xbox One - Anvil's Legacy - will deliver significant updates to Forge mode on console that complement the Windows release, as well as two new maps, new weapons, new weapon attachments, customization options and more."
Some of the main features of the Forge editor include editing maps for Halo 5, keyboard and mouse support, high resolution support for 4K displays, and the ability to host and play custom matches alongside 16 players, and also a new content browser that functions on multiple platforms. One can also download levels from the Forge Community, which has been created on a customizable model for both Windows 10 users as well as the Xbox One players.
Some users in the gaming community have also wondered why Halo 5 in entirety has not dropped into the Windows 10 folds. The answer was given by Frank O'Connor, the Franchise Director for 343 Industries, who explained, "It's not 'full Halo 5' because that would wreck production schedules and be a year too late and the game (Halo 5) wasn't originally built or designed for both platforms in the first place. Halo Wars 2 was built from the ground up for PC and console and, without committing to anything else in this thread, is a better example of what to expect from 343 and PC support in the future." In other words, he gave out a teaser of what to expect from the next Halo Wars-2 made by Microsoft owned studio, which is a real time strategy based activity in the Halo Universe.
Creative Assembly is already on the project for Halo Wars 2, which is being supervised for 343 Industries. However, with what Frank O'Connor just said, it could mean a further bunch of collaborations with other developers and which could result in earlier editions of the game into PCs, or may be even create a newer edition which would have computer users raking in the Halo excitement.
Image via windowscentral.com
TAGS: Halo, Microsoft, Gaming Technology, 343 Industries, Halo Wars 2, Halo:5