Unlock Chromebooks By Entering A PIN Code | TechTree.com
Unlock Chromebooks By Entering A PIN Code
This feature would be helpful for touchscreen chromebooks, and all those looking at an additional method of logging on to their chromebooks.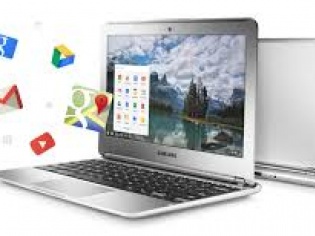 Commonly, all of us know that Chromebooks have been unlocked by entering one's Google username and password or via a secured and trusted Android device. Now, there is a chance that this can happen via a PIN code. This feature has just been revealed by Mountain View engineer, Francois Beaufort, who mentioned some basic flag tweaks, to get the PIN code functionality up and running.
As also revealed by Techradar, one needs to go to chrome://flags then enable chrome://flags/#quick-unlock-pin. Restart Chrome OS and open up the Material Design settings page to set up a PIN.
According to the details as revealed by Beaufort, this feature would have practical utility benefits. For once, one would not need to depend on the Google username-password combination to access the chromebook. This will be crucial when using the Chromebook in public or common use areas. Also, those with touch screen Chromebooks will find it easier to use without having to type the entire username followed by the password to access the notebooks.
The only other option known to users is the use of a trusted Android device, called the Smart Lock feature. This one makes use of the Bluetooth enabled smartphone to unlock the Chromebook, via the app. This perhaps came in the backdrop of the fact that a lot of Android apps are now being transported to Chrome OS for common use and synchronization.
TAGS: Chromebook, Google Chromebook, Unlock, PIN Code