Sony May Unveil PlayStation 4 Neo On September 7 | TechTree.com
Sony May Unveil PlayStation 4 Neo On September 7
iPhone 7 and PlayStation 4 Neo is set to be launched on September 7 making it the most anticipated day of the year.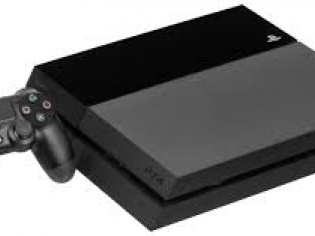 Rumour mills seem to be having a field day. 7 September seems to be the day iPhone 7, and now, PlayStation 4 Neo is set to be launched, if the reports are to be believed.
According to a report published on the French site Gameblog the official PlayStation Meeting event is scheduled on the September 7 in New York City and is expected to launch the PlayStation 4 Neo. The company is expected to discuss the important upgrades of the new console. The company previously launched PlayStation 4 in the year 2013 and has fuelled speculations that "Neo" also known as "PS4.5" could be released at the event. Major media houses have confirmed that they have received invites to the event, but what shall unfold at the event is yet to be confirmed.
The console is expected to feature 4K resolution for games and videos and will be compatible with the PlayStation VR Headset, which is slated to be launched in October this year. Microsoft had earlier confirmed during E3 that the company is working the Xbox upgrade called Project Scorpio which is expected to be launched next year.
The PlayStation meeting has been announced following the retail launch of Microsoft's revised Xbox One S, with the Xbox division planning its own significant console overhaul, a work in progress called Project Scorpio, for late 2017. Meanwhile, Nintendo is also working on its NX which will be released next year.
TAGS: Sony PlayStation, Xbox One, Nintendo NX, Sony PS4