A Phone With 8 GB RAM And 40 MP Camera In The Making? | TechTree.com
A Phone With 8 GB RAM And 40 MP Camera In The Making?
A newly launched SoC by MediaTek can make this dream smartphone a reality in the near future.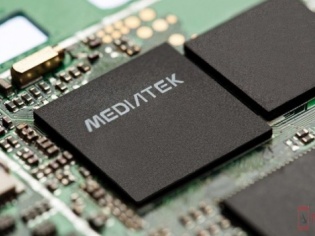 While we are still not sure about a phone with 8 GB RAM and 40 MP camera in the making, a recent unveil has definitely increased expectations! The recent launch of MediaTek Helio X30 SoC allows us to easily dream of some spectacular features in smartphones coming in the future. Some of them are 8 GB RAM and 40 MP camera.
According to a recent announcement by MediaTek, the new deca-core processor is claimed to be capable of supporting upto 8 GB RAM. Probably it's about time to forget the 4 GB RAM. Technology is for sure growing faster!
Speaking about the Helio X30, it comes with a similar tri-cluster architecture that the company uses in Helio X20 and X25 SoCs. However, the X30 is based on four 2.8 GHz Cortex A73 cores along with 2.2 GHz quad core Cortex A53 and dual core 2 GHz Cortex A35.
With these mind boggling architecture and technology built within, the MediaTek Helio X30 is said to be capable of supporting rich virtual reality content, thus ensuring that the new SoC is future ready.
Adding more on this new SoC, GSM Arena has reported that even the iPhones will have to wait until the 2017 models to reach 10nm, while current Android flagships are at 14/16nm. This suggests that it might still take a while for the new technology to actually be used in smartphone. So, you can, for this moment, bring all your excitement down, and be satisfied with the 4 GB RAM and 16 MP camera.
TAGS: MediaTek, Helio X30, MediaTek Chipset, Deca Core, 8 GB RAM, 40 MP Camera