'Open YOLO' May Be The Future Of Managing Passwords | TechTree.com
'Open YOLO' May Be The Future Of Managing Passwords
This open source project is being spearheaded by Google and Dashlane, along with other Password Managers.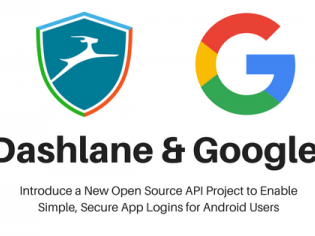 Google and Dashlane have recently joined hands to help Android users in managing their lengthy and so-called strong passwords in a easy way.
Known as 'Open YOLO', this open source project being developed by Google, Dashlane and a few other password managers, is working on an open API for app developers, which they can use to enable Android apps to easily access passwords stored in the user's password managers.
Tech companies believe that strong passwords are very important to protect users from harmful data breaches and cyber attacks. Thus, Google said this initiative can help millions of consumers and businesses not only to protect their passwords and personal data but also to perform fast, secure account login on various devices.
In an official blog post, Dashlane said, "Dashlane is spearheading the collaboration with other top password management companies, who will contribute their unique security and software development expertise to improve the design and implementation of this open API."
Dashlane community manager Malaika Nicholas said: "To stay one-step ahead of the market demand, Google and Dashlane are helping create a seamless, universally-acceptable Android app authentication solution to increase your online security, according to a recent post on The Guardian. She has also added, "In the future, we see this open API going beyond just Android devices, and becoming universally implemented by apps and password managers across every platform and operating system."
Open YOLO is definitely a major step in making security simple and accessible for every user and every device. We can clearly see the future coming with more and more options on managing passwords.
TAGS: Password, Password Management, Google, Dashlane