Navneet Education Launches 'YOUVA Smartbooks' | TechTree.com
Navneet Education Launches 'YOUVA Smartbooks'
'YOUVA app is the first offline Augmented Reality application in the stationery segment.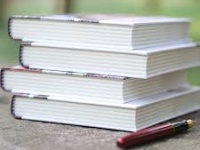 Today's progressive digital age has brought about an obvious need to shift towards innovation and technology. Capitalizing on this shift, Navneet Education Ltd. a pioneer in the stationery industry, has gone a step further and launched 'YOUVA Smartbooks'.
Youva Smartbooks have been designed to enable Augmented Reality that works in sync with the YOUVA app (iOS, Android). The YOUVA app lets you enter the virtual space and at the same time brings you very close to the real world environment. This is the foremost offline Augmented Reality application in this segment designed keeping in mind the inclinations of the youth.
Few weeks ago, the company launched a new brand of stationery 'YOUVA' which caters to the young audience. The 'YOUVA Smartbooks' aims at striking the much needed balance between tradition and technology. A revolution in the Indian world of everyday stationery, the YOUVA app will provide users a way to experience Longbooks in a way they would have never ever imagined. With the launch of YOUVA smartbooks, the brand aims to introduce innovative products that cater to the demands of the young generation inclined towards the digital space. The product acts as a stress buster, power booster and also relieves the study anxiety to some extent.
YOUVA Smartbooks are no ordinary Long books. With the new YOUVA app, one can turn their Smartbook into a 3D game in front of their eyes, anywhere they want! After scanning the design on the book you can play the game through the mobile application. The six different designs will have different circuits with little changes in the difficulty of playing the game.
This brings in infotainment in the best possible way for a generation of youth that is extremely passionate about gaming. Not just that, this YOUVA app will be the gateway to many more interactive games and surprises with every new series. The first in the YOUVA Smartbooks series is an A4 size Longbook, 140 page Smartbook. There are six variants of race cars that include Formula 1, Nascar Racing, Buggy Racing, American Muscle, Monster Truck & Sports Car that come alive when scanned through the YOUVA app.
How to run your YOUVA Smartbook into a 3D game:
· Download the YOUVA App from App Store/Google Play
· Open YOUVA App and create one time login via Facebook/Google Plus
· Follow the instructions on the app and scan the front cover of the YOUVA Smartbook
"Navneet has always worked towards empowering the youth in achieving their goals. With YOUVA Smartbooks, we have introduced a creative approach and a whole new experience to Longbooks that also serve as a stress buster. This product series promises innovation, learning and entertainment. We are positive that this product will appeal immensely to a generation of youth that are technologically savvy and inclined towards gaming," said Shailendra Gala, Director – Stationery Division, Navneet Education Limited while commenting on the launch of YOUVA Smartbooks.
TAGS: Press Release, Augmented Reality, augmented reality game