Google Takes Palestine Off Maps, Sparks Outrage | TechTree.com
Google Takes Palestine Off Maps, Sparks Outrage
Google has been under fire for the deletion of Palestine from its maps and replacing it with that of Israel.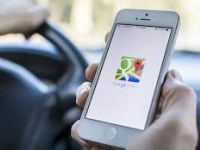 Google Maps has done it yet again. Google Maps has time and again managed to spark raging controversies due to erroneous representation of maps of places under dispute. Just last month, Google Maps was slammed by Russians for the incorrect depiction of Crimean Peninsula , which was dubbed as "topographical cretinism".
This time, Google Maps has irked Palestinian Journalists' Forum as Palestine is taken off the maps and is replaced by Israel. According to a report published by Middle East Monitor, the Palestinian Journalists' Forum condemned Google's decision to remove Palestine from its maps, calling it "is part of the Israeli scheme to establish its name as a legitimate state for generations to come and abolish Palestine once and for all."
An online petition has been initiated to urge Google to put Palestine back onto the maps.The petition seeks 150,000 signatures to approach Google to rectify the map.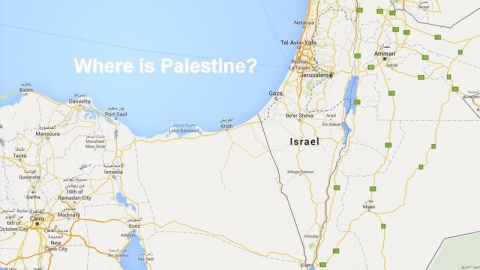 Earlier, Google faced flak from India for the depiction of Kashmir and Arunachal Pradesh on Google Maps. Google tailored the maps to suit the preferences of different nationalities. Kashmir belonged to India when searched in India, while international searches labelled Kashmir and parts of Arunachal Pradesh as disputed. This prompted the Union government to draft National Geospatial Policy [NGP 2016]. Erroneous depiction of the Indian map and its territories could lead to a jail term of up to seven years with a mammoth fine of INR 100 Crores.
In 2010 Nicaraguan troops crossed the border to Costa Rica, removed that country's flag and replaced it with their own and that could have escalated into war, thanks to Google Maps. An inquiry into the matter revealed that Google Maps told the troops' commander the territory belonged to Nicaragua.
Facebook also drew widespread criticisms for its greetings sent on Philippine Independence Day with an inverted national flag which is an indication of the country being at war. Although Facebook issued an apology, it didn't go down well with netizens.
So here we are at an era where all unanswered questions are "googled" for answers.
Don't trust the internet blindly, be cautious - We can't afford another war!

TAGS: Google, Google Maps, Google Maps Street View, Facebook