PMO Mobile App Finally Lands On Android
You can get the latest news directly from the PM's office via the PMO mobile app.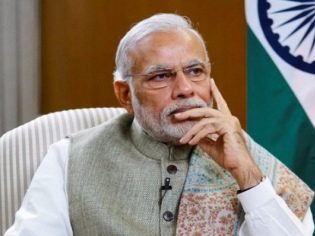 Prime Minister Narendra Modi has finally launched the PMO mobile app on Saturday. With this app, you can now share your grievances with the Prime Minister's office directly from your smartphone.
​The app has been launched as part of the government's Digital India campaign, and almost after two years since MyGov portal came into existence. The app has been developed by a team of six engineering students who were declared as winners of an online contest organized by the government, last year.
While the app is currently available only on Android, we expect it to be launched on iOS soon. However, we may have to wait a while for that.
"The students were selected through a contest. A total of 119 teams had submitted entries for the application design in the multi-stage contest, of which 5 teams were selected to make the app. The app made by a team of these six students was than selected," MyGOV CEO Gaurav Dwivedi said, according to a recently published report on Business Standard.
The app is actually available in 10 languages, bringing you the latest news directly from the Prime Minister's office. The app also streams audio and video of 'Mann Ki Baat' with the PM, giving users a clear view that the government is definitely taking steps to go mobile!
Here's a screenshot of the PMO mobile app for Android: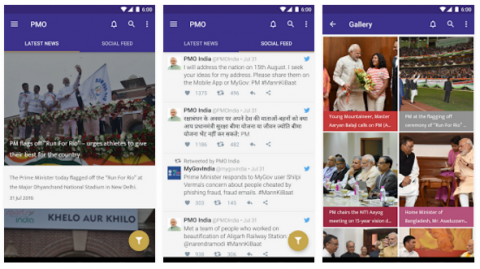 TAGS: PMO Mobile App, MyGov, Narendra Modi