Burrp! Announces Collaboration With DineOut | TechTree.com
Burrp! Announces Collaboration With DineOut
Burrp!'s integration with DineOut, would enable users to reserve a table through the their or website.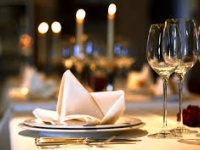 BURRP! a pioneer in the Indian food discovering space has integrated with Dineout.co.in, India's largest table reservation platform. This service will be functional across common restaurants between the two platforms. Currently DineOut has over 2500 restaurants enabled for reservations across 8 cities- Delhi, Mumbai, Bangalore, Chennai, Hyderabad, Pune, Kolkata and Ahmedabad. With this move Burrp! will now be able to deliver a seamless experience to their users, taking them from discovery to reservations across over 1300 restaurants in Phase 1.
Speaking on this integration, Ankit Mehrotra, Founder, Dineout said, "We believe in connecting smart diners with great restaurants. When someone comes to Burrp! they are presented with an amazing array of choices, and now with this integration, they will not need to worry about waiting outside as long as they reserve."
Pradeep Prabhu, Co-Business Head, Burrp! said "We are extremely delighted to collaborate with DineOut on reservations and realise this as an incredible opportunity for businesses to connect with Burrp's highly engaged users. Burrp! has been making eating out easier since 2006. Many of our users choose to interact directly with the businesses and this integration is one way of making it happen. Over time, we would seek to broaden Burrp's utility and become an all-in-one destination for decision making, recommendation, table reservation and food delivery."
"With this integration with Dineout, users will be able to avoid long wait times by seamlessly reserving tables at their favorite restaurants, and restaurateurs will be able to manage their floor inventory better. There is a lot of redundancy in the marketplace right now with multiple people trying to burn millions of dollars trying to do the same thing. We look at this space to forge partnerships and come out stronger together than grow at each other's expense." Abhishek Chhajlani, Co-Business Head, Burrp! said.
The integration is available on both Burrp! app and website for the users.
Read : Zomato To Enable Payments Via Freecharge Wallet
TAGS: Burrp, Press Release, Mobile App