MediaTek Powers Polar M600 Android Wear Smartwatch | TechTree.com
MediaTek Powers Polar M600 Android Wear Smartwatch
MediaTek MT2601 SoC delivers performance and power efficiency for compact wearable designs.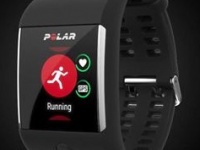 MediaTek has announced the launch of Polar M600, an Android Wearsports-optimized smartwatch.Equipped with advanced features, including Polar's optical heart rate technology and integrated GPS, the Polar M600 is powered by MediaTek's MT2601 system-on-chip (SoC). Developed exclusively for wearables like the Polar M600, the MT2601 delivers a user experience that is fast and smooth. The SoC strikes the optimal balance between speed and power-efficiency and includes multimedia display technology to deliver an enhanced viewing experience on the 1.3" Polar M600 screen.
"MediaTek takes pride in designing technology for our customers like Polar to bring innovative products to consumers that can enhance everyday life," said JC Hsu, MediaTek's Corporate Vice President and General Manager of the IoT business unit. "We developed MT2601 with full functionality for small form-factor connected devices. Polar integrated it beautifully into a stylish, sports watch designed to give the best experience to active and fitness-minded consumers at all levels."
For device makers, the MT2601 provides a smaller printed circuit board size, fewer components and low power consumption, all key factors for the wearable marketplace. Its design advantages also translate into lower bill-of-materials costs.
"Designed for a connected and modern lifestyle, the Polar M600 helps consumers balance their training, activity and everyday life," said Polar Chief Strategy Officer Marco Suvilaakso. "Polar is known for bringing smarts into sports and we are excited about the opportunity to combine MediaTek's expertise in high accuracy location technology, power efficiency and hardware integration, together with the versatility of Android Wear."
The MT2601 SoC features a Dual-Core 1.2GHz processor based on ARM Cortex-A7, striking the optimal balance between speed and power-efficiency. The highly integrated SoC features GPS satellite positioning and wireless connectivity, including Wi-Fi and Bluetooth Low Energy.
With its superior integration of hardware and software, the MediaTek MT2601 delivers a powerful Android Wear experience.
TAGS: Press Release, Smartwatches, Android, Wearable Devices