Will Apple Watch 2 Get A Thinner Display? | TechTree.com
Will Apple Watch 2 Get A Thinner Display?
One Glass Solution, OLED display and GPS chip... all of these have been in the Apple Watch 2 rumour bucket.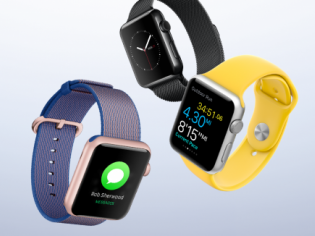 While we are still not confirmed on this, there are a few reports that have been pointing towards a thinner display screen that might come with the new Apple Watch 2.
Featuring a new display technology that can make the upcoming Apple Watch thinner than the original, it is expected to free up some internal space giving scope for a more powerful battery, reports BGR based on an earlier report published on Digitimes.
Going in-depth about the new display technology, the same report suggests that Apple Watch 2 may sport a unique One Glass Solution (OGS) for the display instead of the Glass on Glass solution that is currently used. Speaking about this One Glass Solution, Slash Gear has recently stated that, Apple Watch 2 may not only become slim, but also less heavy than the current Apple Watch.
On the other end, BGR has also quoted a statement made by TPK Holding explaining that the shift of touch panel technology from G/G to OGS in the new Apple Watch has caused unexpected technological difficulties. This again strengthens the possibilities of rumours turning out to be accurate.
Having said this, Inquirer.net has mentioned that the current shape of Apple Watch might be retained and there would just be a change in the display technology along with OLED display and a GPS chip.

TAGS: Apple Watch 2, Apple Rumours