Robotics Is Now The Hot Topic In City Schools | TechTree.com
Robotics Is Now The Hot Topic In City Schools
Assembling robots from kits and studying the basics of robotics is the newest interest area of school kids.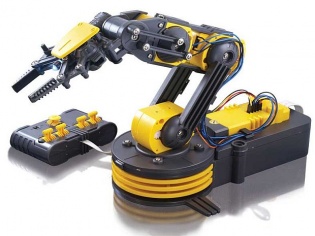 When it comes to robotics, it was assumed that the subject would only be restricted to the scientific and industrial engineering community. But as the subject gains more and more popularity, it is being noticed that young school kids are taking an active interest in learning about the subject from a young age in their classrooms. Several schools such as Indus World School, Daly College, Choithram International, Choitram School, Emerald Heights International School, St. Raphael's Girls School, GD Goenka Public School, Army Public School, Mhow now have dedicated labs and classes being conducted on the subject, and it all starts from students at the age of 8, reported TOI.
Principal of GD Goenka Public School, Poonam Saini said, "The students work on 3-D working models and learn basics of science and robotics from class III in their composite science lab which is named as Avishkar lab. The lab has been designed by experts from Delhi who keep upgrading it regularly." Her school has been hosting state-level inter-school robotics competitions for over 2-years now and will one this year as well. Beginning in 2014, 32 schools from Madhya Pradesh took part and the number had gone up to 45 in the year 2015.
Some of the schools have taken other initiatives such as organizing seminars by experts, such as the Indus World School, whose principal Titiksha Ojha explained the initiative saying, "We created the lab for students four years back. The students start learning from class 5. They learn to assemble robots under the guidance of mentors with an engineering background." The efforts don't just end here; the school has been sending students to international competitions such as the International Robotics Competition, which is giving the young guns a global exposure from an early stage. In fact, come November and the schools, mentioned above, are actually planning to send students to the International Robotics Competition which will take place in Delhi.
Image via roboticstrends.com
TAGS: Robotics, International robotics competition, Education