Download: K9 Web Protection Browser (Android) | TechTree.com
Download: K9 Web Protection Browser (Android)
Free mobile browser protects your kids from porn, phishing, and malicious content.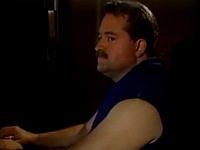 Tablets and smartphones usage isn't just restricted to adults; kids these days have easy access to the internet through these devices too. The downside to that are the obvious dangers of being exposed to the dark underbelly of the internet. Android users will be glad to know that Blue Coat Systems' K9 Web Protection browser aims to keep their kids safe.
It is available for free from the Google Play Store, and is compatible with all Android tablets and smartphones. The browser is already available for iOS devices. Once installed it screens out malicious content, phishing attacks, and offers real-time filtering of material inappropriate for children such as pornography, hate \ violence, drugs, and gambling.
Mind you, no security measure is perfect - clean content can get inadvertently blocked, whereas malicious websites can fly under the radar as well. Installing content screening apps doesn't absolve you from your duties as a parent. So make sure you keep a close eye on your kids, especially when they are logged on to the internet.

Developer: Blue Coat Systems

Version: 1.0.41.
Size: 16 MB
Licence: Freeware
Platform: Android 2.3 and above
Download: https://play.google.com/store/apps/details?id=com.bluecoat.k9.android