Zopper Launches Its New Desktop Site | TechTree.com
Zopper Launches Its New Desktop Site
With the new site, Zooper goes multi-platform to enable users experience seamless across online and mobile platforms.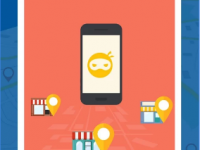 Zopper, India's largest hyper local marketplace, has announced the launch of its brand new desktop website. The website, www.zopper.com, will aim to enhance user friendliness and appeal, as well as improve the product and price discovery experience for its users.
Zopper's transition from an app-only platform to a multi-platform e-commerce company has been enabled by the introduction of advanced website technologies. These innovations make it possible for the platform to identify the exact user location and help Zopper in extending its services to its users through a web-based platform. Another reason behind the launch of a dedicated website by Zopper is the increasing consumer preference for bigger screens to view images, especially for high-value purchases like electronics, something which was not possible through the mobile app.
Speaking on the website launch, Mr Neeraj Jain, CEO and Co-founder, Zopper, said, "As a leading hyperlocal e-commerce company, we have constantly endeavoured to provide a differentiated, cross-channel online-to-offline experience to our users. Our website platform has been designed to fulfil this vision of fostering greater trust about the product being ordered. With the introduction of several new features, such as maps, we are confident of fulfilling the delivery promise to our customers and making their purchase experience extremely satisfactory."
The launch is aimed at providing Zopper users with a seamless experience across all online touchpoints including its mobile app, m-site and the desktop website. Zopper will build website content for its desktop platform in order to streamline its users' discovery journey through retailer ratings, consumer reviews and feedback, expert product reviews and retailer social reviews. This will help users in identifying the best product to buy, the best price on offer and the best seller to buy from, bringing the online purchase experience much closer to the offline world.
Zopper's hyperlocal approach will also ensure that products ordered through its website will have the fastest delivery as compared to other e-commerce websites. The portal will additionally update its website content with helpful product information, articles, blogs, newsletters and company announcements in order to add greater value to the user experience on its website.
Founded by Surjendu Kulia and Neeraj Jain, Zopper taps on the benefits of shopping at a retail store and marries them with the convenience of shopping via mobile phones. Users can conveniently purchase products instantly from their nearby trusted stores. Backed by marquee investors such as Tiger Global, Blume Ventures and Nirvana Ventures Advisors, the company has raised over US$27 million in venture funding.
TAGS: Mobile App, Google Play Store, iOS App Store, Press Release